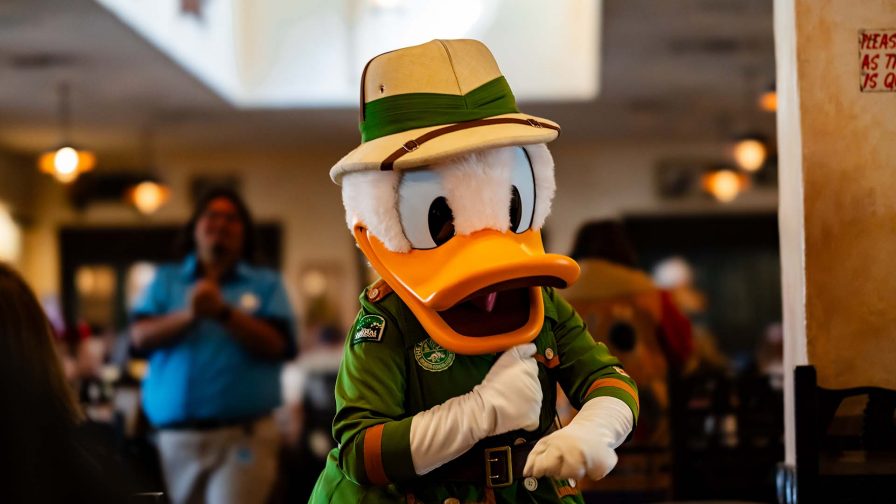 Review: Tusker House Character Dining
Jambo MouseWatchers! Nestled in the heart of Harambe in the Africa section of Disney's Animal Kingdom Theme Park sits Tusker House Restaurant. Tusker House is a popular choice for visitors looking to satisfy their hunger while immersing themselves in the rich flavors and vibrant atmosphere of Africa… while also hanging out with Donald Duck. Just go with it.
Tusker House offers a breakfast, lunch and dinner buffet that presents a tantalizing fusion of African cuisine and classic American fare. As soon as you step through inside you'll be immediately transported to the vibrant heart of Africa, ensuring a dining experience that's as immersive as it is delicious.
The Setting
Step into Tusker House and you're instantly in a bustling African market in the heart of Africa. Eye-catching elements and intriguing artifacts deck the whole place, all under high thatched roofs and artistic wooden accents.
Every room of the restaurant had its own unique vibe. There are five different rooms where you could be seated, including the main room where the buffet is located.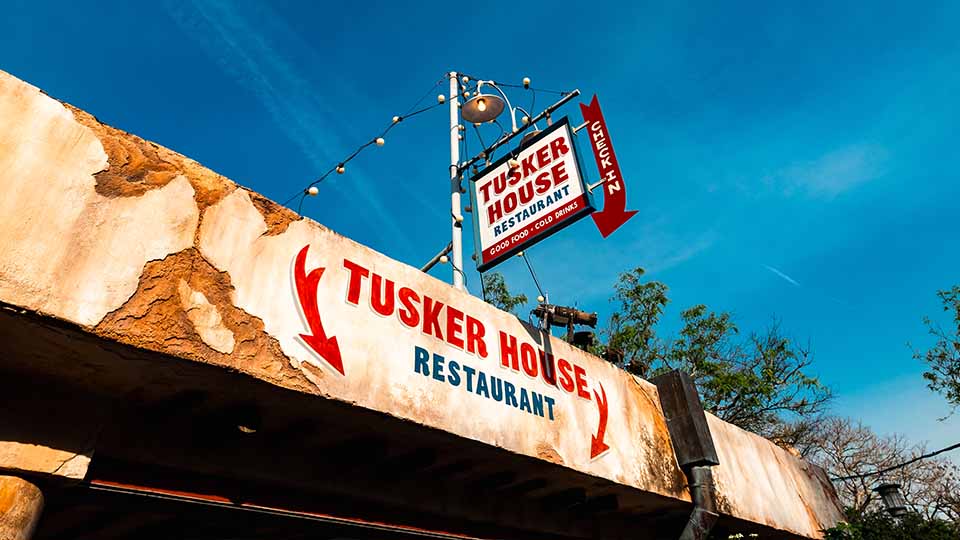 The Characters
Disney World may be the house that Mickey built, but at Tusker House Donald Duck is the star of the show. Currently, he's hosting the only character dining experience offered in Animal Kingdom.
During the character meal experience, Donald, along with Daisy, Mickey, and Goofy – all in their safari digs – will visit your table, taking the time to interact, pose for photos, and sign autographs. Periodically, a special song plays and Donald and the gang bust a some hilarious dance moves.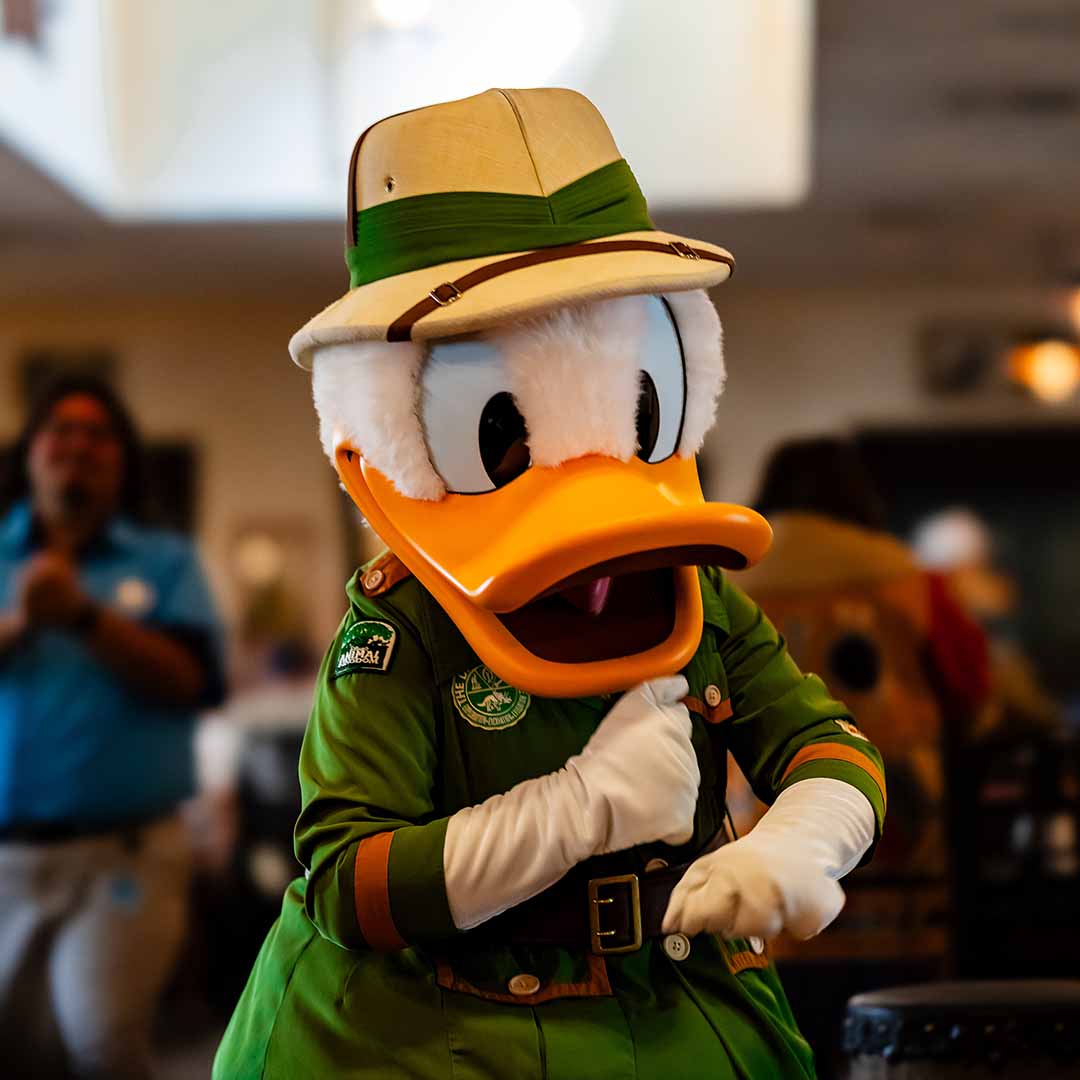 The Cost
Tusker House Restaurant offers dining options for breakfast, lunch, and dinner, with prices varying based on the time of day. But here's the deal: compared to other character meals, the Tusker House experience is a bit more budget-friendly. If you're really looking to stretch your dollar, aim for a breakfast reservation.
At Tusker House, a breakfast reservation costs $45 for adults and $29 for children plus tax and gratuity, while lunch and dinner will set you back $59 and $38 respectively, plus tax and gratuity.
The best part? Unlike other character meals, you currently don't need to burn up two Table Service credits from your Dining Plan for this character encounter.
The Food
Tusker House Restaurant is known for its diverse and flavorful offerings. The buffet-style meals feature an array of dishes inspired by African cuisine, as well as some American and international options to cater to different tastes. The problem is going to be trying everything, as there are tons of options.
For those with specific dietary preferences or allergies, Tusker House also offers a good selection of vegetarian, vegan, and allergy-friendly options.
And don't worry POG juice flows freely here. More importantly, POG juice mimosas are an option and we highly recommend them.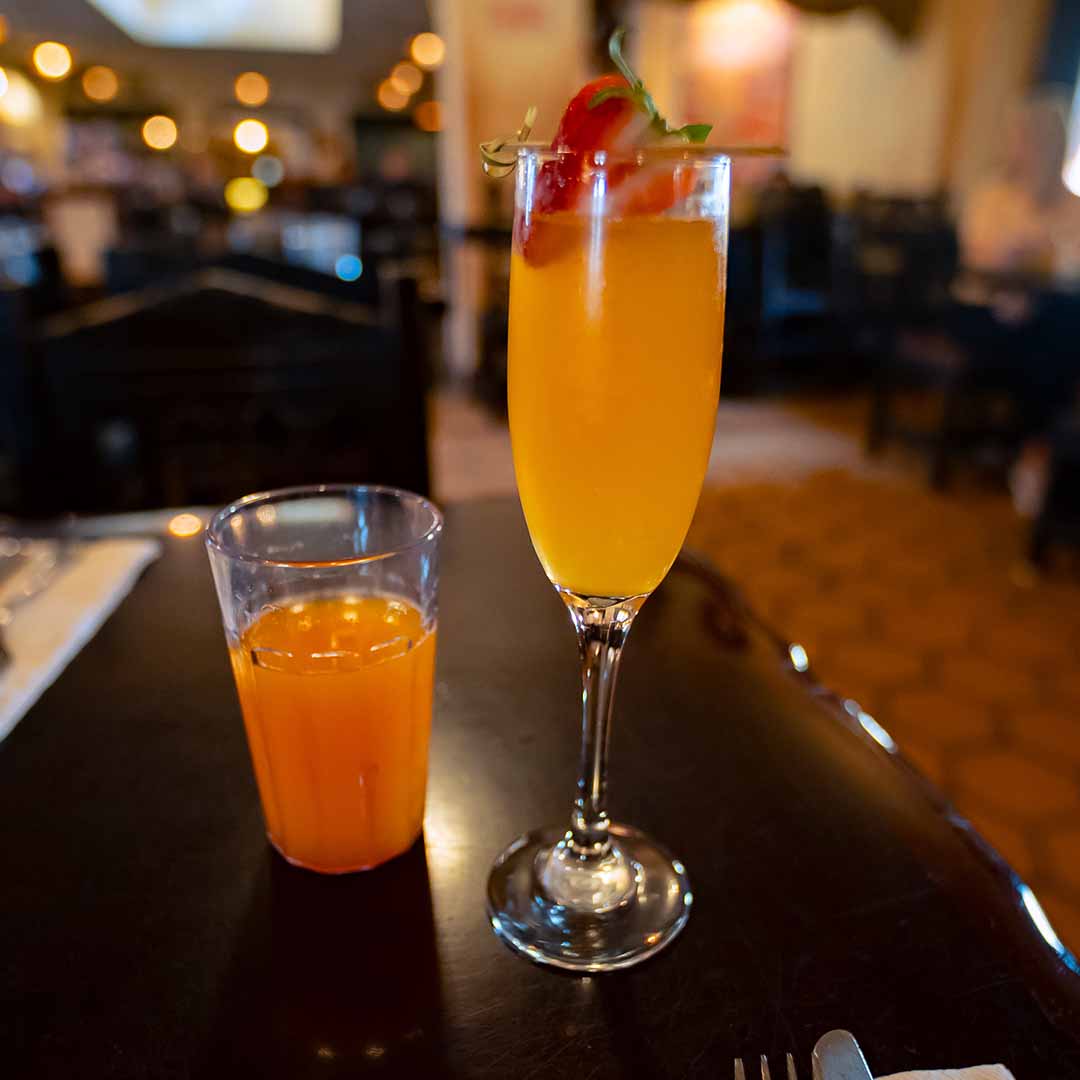 The Takeaway
We thoroughly enjoyed our Tusker House breakfast experience. When ranking character meal food quality, Topolino's Terrace still has the best but I'll rank Tusker House as a close second. I mean, it's hard to compete with a restaurant that switches to a fine dining menu for dinner.
Tusker House provides excellent value for the quality of food, atmosphere, and character greeting experiences. There are enough options on the massive buffet to keep both adventurous and picky eaters satisfied. You probably need to allow some extra time for this meal though. This restaurant is large with several different dining rooms, so it takes a little longer for all of the characters to make the full circuit than other character meals we've been too.
So, if you're looking to indulge in a culinary adventure that combines authentic flavors, immersive theming, and up-close character interactions, Tusker House Restaurant should be on the top of your dining list when visiting Disney World's Animal Kingdom.
As one of the few table service dining options within Animal Kingdom, Tusker House reservations are in high demand – especially breakfast reservations. Using a MouseWatcher alert can help you secure your preferred date and time.