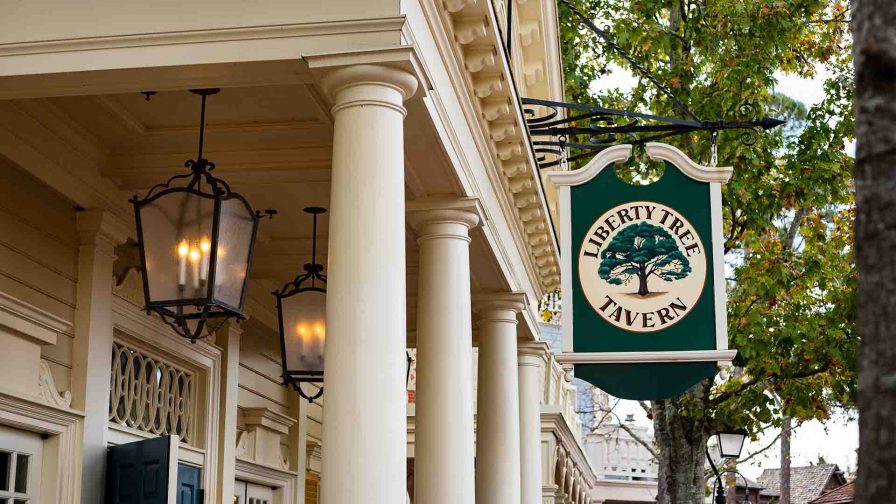 Review: Liberty Tree Tavern
The Setting
Liberty Tree Tavern is one of the OG dining options in Disney World. It opened with the rest of the Magic Kingdom on October 1, 1971. So there's a lot of history here, and yet there's been very little change to the overall location or dining experience since it opened.
Located right at the border of Liberty Square and Frontierland, this restaurant has a colonial inspired theme that any Hamilton fan will be happy to immerse themselves in. You can be in the room where it happened, as there are six different dining rooms all themed after Washington, Benjamin Franklin, Betsy Ross, Thomas Jefferson and John Paul Jones.
The restaurant remained basically unchanged until the early 90s when it was refurbished and turned into a character meal, featuring Minnie Mouse, Goofy, Pluto, and Chip & Dale in colonial costumes. This refurbishment was also when the dining room themes were introduced. The character meal format continued until 2009.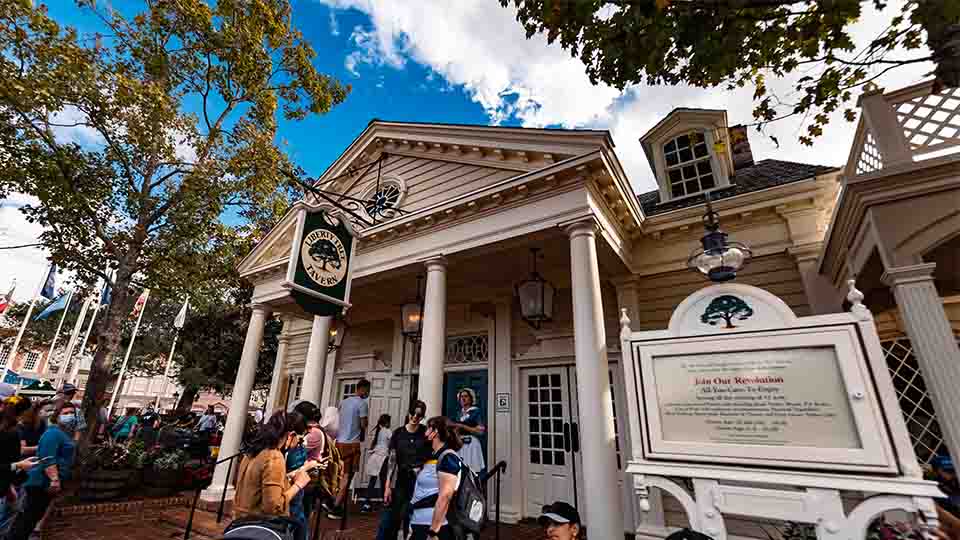 It can be a bit of a maze since the restaurant is broken up into multiple rooms like an old colonial style house would have been, with multiple levels and steps. So if you have any mobility issues, be aware of this before you g
Also, the bathrooms are upstairs and I'm pretty sure this part of the restaurant has never been renovated as they are quite possibly the tiniest bathrooms in Disney World. I mean seriously, look at this sink.
If you're seated in one of the front rooms like the Benjamin Franklin room, you can actually hear and see the Character Cavalcades and the Festival of Fantasy parade. However the view is distorted by the era-specific wavy glass the windows are made out of.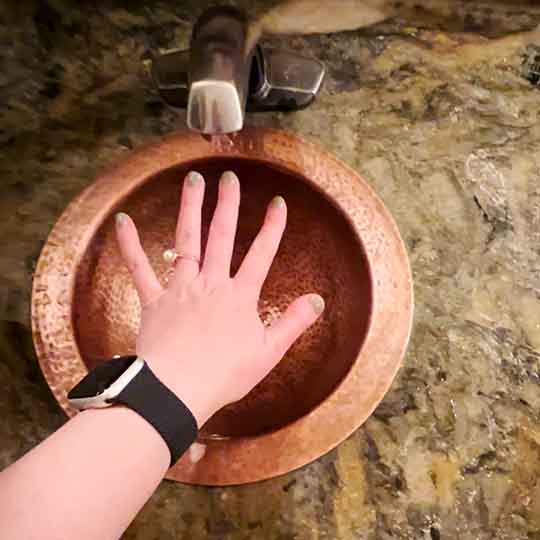 The Menu
Liberty Tree Tavern previously offered an à la carte menu or the All-You-Care-to-Enjoy Bill of Fare at lunch and the All-You-Care-to-Enjoy Bill of Fare for dinner. Since reopening post-pandemic they are only offering the All-You-Care-to-Enjoy Bill of Fare for both lunch and dinner. Personally I'm hoping they eventually bring back the lunch menu because they made a damn good lobster roll.
The All-You-Care-to-Enjoy Bill of Fare is served family style at $39 per adult and $21 per child – plus tax and gratuity. Cocktails and specialty beverages are an additional cost.
The Bill of Fare includes the Declaration Salad, Patriot's Platter and Oooey Gooey Toffee Cake. The Patriot's platter comes with Roasted Turkey, Pot Roast, and Oven-roasted Pork with Mashed Potatoes, Seasonal Vegetables, Herb Stuffing, and House-made Macaroni & Cheese. So you're basically having Thanksgiving dinner when you dine here.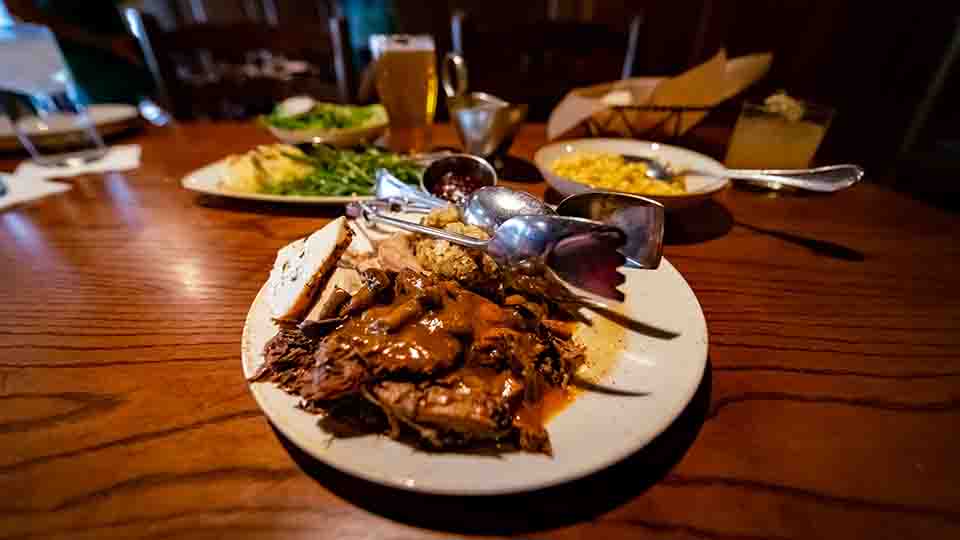 This is not a light meal. We were a party of two for this meal and we left enough food on the table to feed another four people. Not to be "that person" but I'm gonna be "that person." My favorite part of the meal was the salad, but it's because the dressing was really good! Perfect balance of vinegar and sweetness which is hard to achieve. So yeah, credit where credit's due and at Liberty Tree Tavern it's due the salad dressing. Moving on. The star of the Patriot's Platter is hands down the pot roast. The pork and the turkey were fine but the pot roast just melted.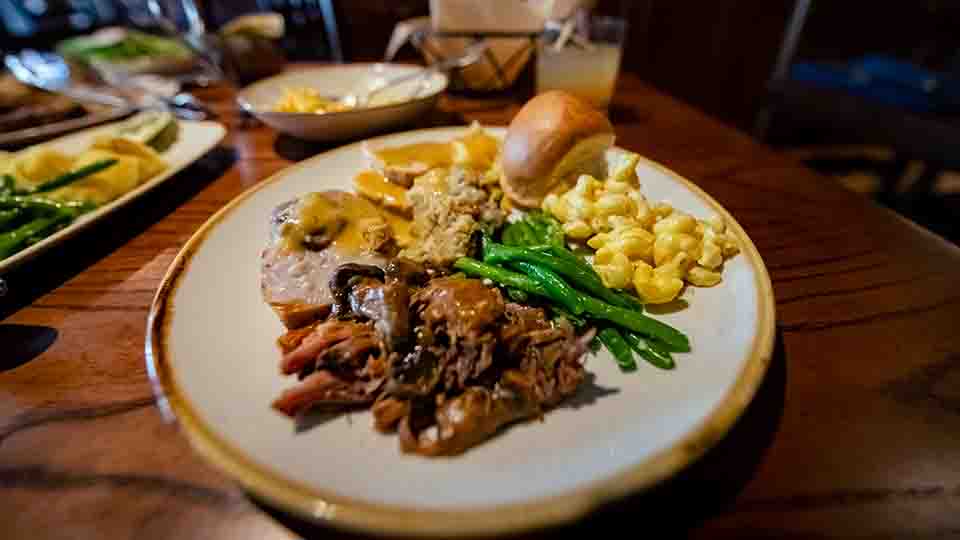 The real showstopper here is the dessert – the Oooey Gooey Toffee Cake but… the real star of the show is the ice cream on the cake. Any time you can see and smell the vanilla beans in an ice cream you can assume it will be a winner and this one is. I mean it's probably from like a giant tub of ice cream they buy whole sale but I don't care because it is delicious.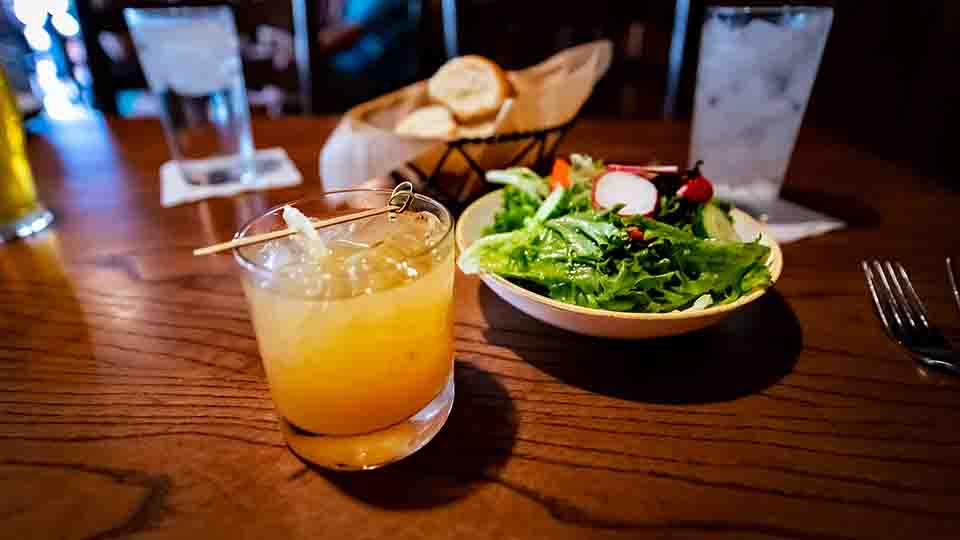 There is also the Plant-Based Tavern Keeper's Feast available which has Impossible Meatloaf, Mashed Potatoes, Mushroom Gravy, and Seasonal Vegetables and comes with a berry sorbet for dessert.
We also enjoyed a really good cocktail. I know what you're thinking. Trust me, Liberty Tree was definitely not on my Disney mixed drink radar either. If you're a whiskey fan, I ordered the Gold Rush which was Bourbon, honey, lemon and ginger, and it was delicious. It's one of the 50th anniversary menu offerings so I don't know if it will stick around.
The Takeaway
Final Thoughts:
Come for the pot roast and Hamilton references, stay for the ice cream. This is a solid dining option and everyone should try it once, but it's not on my "must do every trip" list. The Bill of Fare portions were so large it felt pretty wasteful with just two of us dining.
It kind of feels more like a museum field trip than like a part of Disney World. So if you've got history buffs or Ham Fans in your group, definitely check it out. Hang on – brilliant idea! They should start doing Hamiton-esque rap battles during meals. Who do I talk to about making this happen?