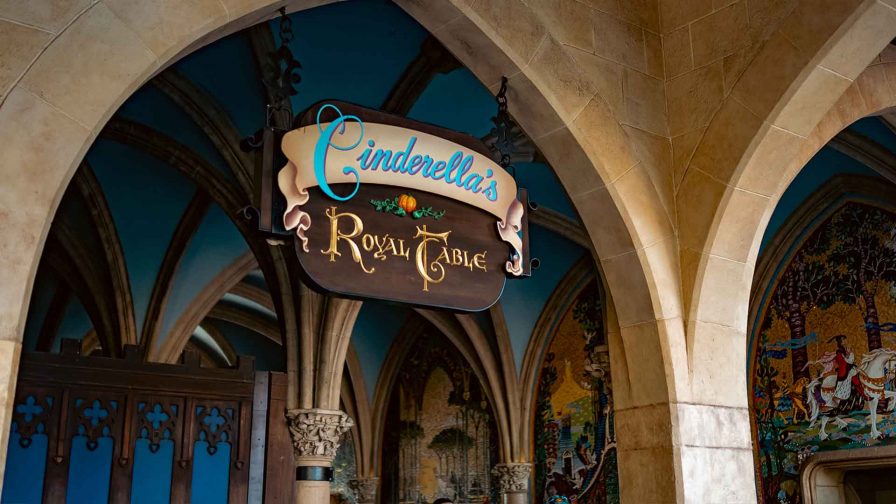 Review: Cinderella's Royal Table
She's an icon. She's a legend. And she is the moment. Be Our Guest may be the new hotness in town, but no one will steal Cinderella's crown.
If you want to meet princesses, you can't beat the opportunity to meet them INSIDE Cinderella's castle. Seriously, you're eating in a frickin' castle and Princesses are casually dropping by your table to chat. Dine during the fireworks show and it's kind of a mic drop moment when you're telling your friends about your trip to Disney World.
The Setting
As you walk through the tunnel through Cinderella's Castle you'll find the checking area and entrance to Cinderella's Royal Table just to the right at the end of the tunnel. As you wait for your party to be called you can enjoy the announcement of the "new royalty" as kids from the Bibbidi Bobbidi Boutique leave their experience. It's pretty damn cute.
Once your royal party is called you will enter the royal greeting hall where Cinderella greets guests downstairs with a dedicated photo backdrop. When your table is ready you will be directed to head upstairs to the dining area via the spiral staircase or the elevator.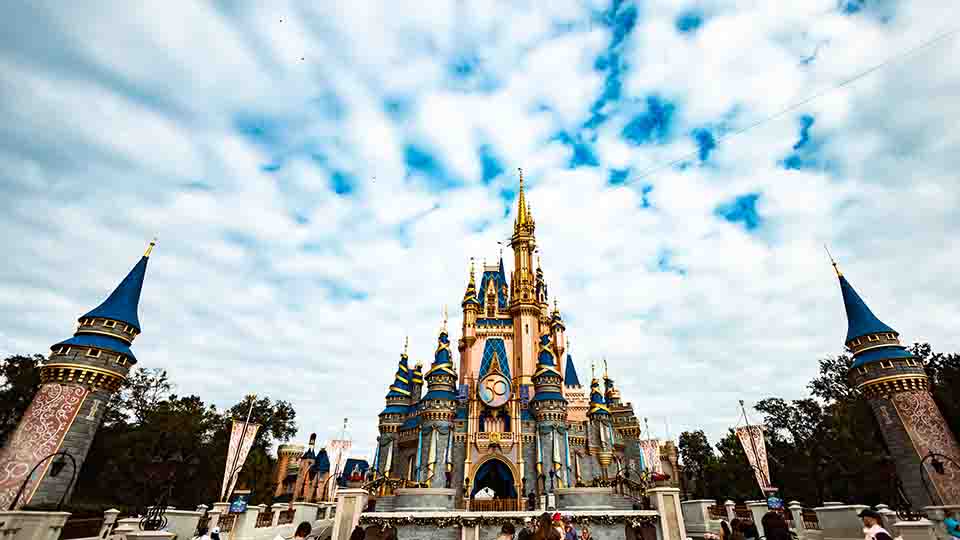 The main dining area is a full on medieval dining hall with lead glass windows overlooking Fantasyland and heraldry pennants hanging from the high ceilings. As you dine, various princesses will join you in the dining hall and begin making a circuit of the room to greet guests and take photos. It's technically a "rotating lineup" of princesses but you can pretty much guarantee that Snow White, Sleeping Beauty and Ariel will be there each time while others like Jasmine, Rapunzel and Merida will rotate in and out.
Additionally, during the meal there is a time for everyone to make a wish with the wishing star that their wait-person gives them at the beginning of the meal.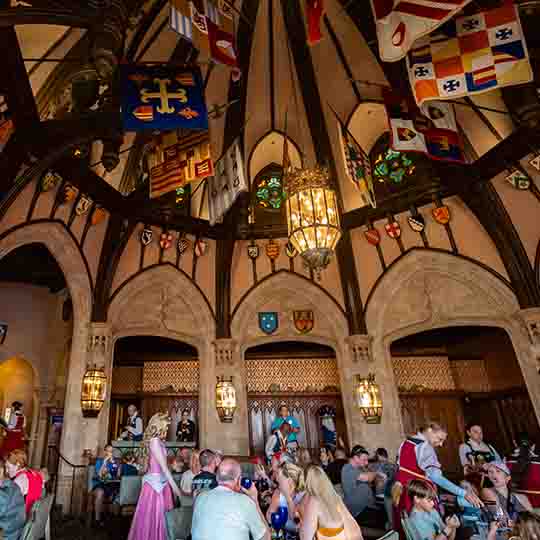 The Menu
This dining experience is billed as Fairytale Dining at Cinderella's Royal Table. A feast fit for royalty, according to the website. The breakfast menu is always pretty solid, but our most recent experience was with the dinner menu and it's been a little more hit and miss over the years.
We were going to start our meal with the Royal 50th Celebration Champagne Flight but our server strongly recommended we go with the Royal Sparkling Flight instead. Apparently the 50th Celebration Flight is just overly sugared champagne cocktails with food coloring. Pro Tip: Always trust a server when they steer you away from a menu item. We heeded their advice and sipped on our sparkling wines while we perused the menu.
We ordered the Braised Beef and Castle Salad appetizers, Grilled Tenderloin of Beef and Parisian Gnocchi entrées, with the The Clock Strikes Twelve and Jaq & Gus desserts. The only portion of the meal that was kind of disappointing was the Castle Salad. It was pretty cabbage heavy and very under dressed. The Braised Beef starter was like a tiny delicious pot roast and the house-made steak sauce on the Beef Tenderloin entrée was the star of that dish. The Parisian Gnocchi was really good as well. The vegetable demi-glace was just as rich and deep in flavor as any traditional beef demi I've had before. The zucchini and other seasonal vegetables were perfectly cooked as well. My only complaint was that there were a ton of snow peas compared to all the other vegetables. The deserts were tasty and adorable in presentation.
The Takeaway
Full disclosure: I find interacting with face characters to be super cringey and awkward. Like it's a soul deep level of cringe for me as grown ass adult talking to another grown ass adult dressed like a Disney princess who isn't allowed to "break character." All of the snaps and awards to every cast member portraying princesses in the parks for how they handle awkward adults like me with so much poise. I did enjoy talking to Merida though. We talked about axe throwing.
Anyway, If you are like me and do not have the social buffer of children in these interactions, this experience is not for you.
At $65 per adult and $39 per child for breakfast, and $79 per adult and $47 per child for dinner – you may have some sticker shock. However, if you've got princess obsessed children it's a pretty good bang for your buck character opportunity. Five princesses in one meal and then you can avoid waiting in lines for meet and greets.
Final Thoughts:
It's a thin line to walk when balancing food quality and character experience and some restaurants do it better than others. Like the majority of character dining experience at Disney World, this is one of those where you're paying more for the opportunity to meet princesses and not for a five star meal. I'd say it's more of a 3.5 stars menu right now. Overall I'd put it in my top 5 character dining experiences.
Menu opinions aside, who can pass up dining inside Cinderella's Castle?
This is definitely still one of the most popular and most difficult to book dining reservations so be sure to setup a MouseWatcher alert for your next trip if you want to dine among royalty.