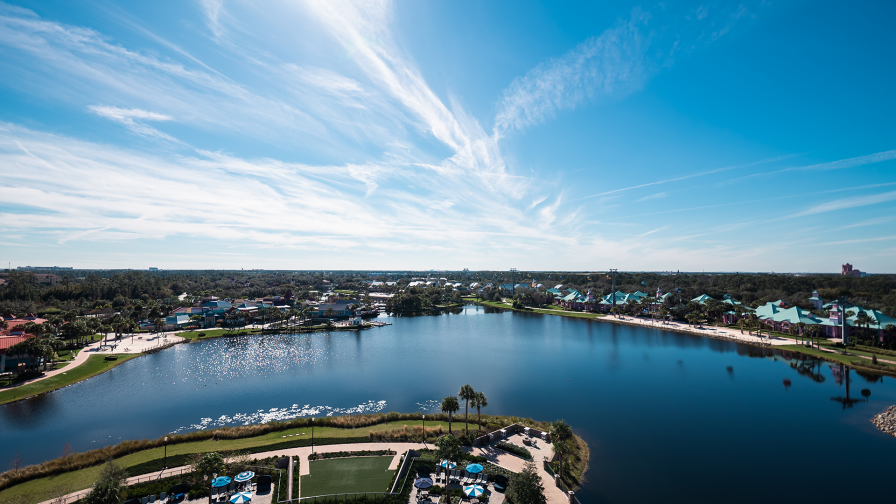 Review: Character Breakfast at Topolino's Terrace – Flavors of the Riviera
Breakfast à la Art with Mickey & Friends is one of the newest character dining experiences offered at Walt Disney World Resort. Inspired by the cliffside restaurants of France and Italy, Topolino's Terrace offers a prix fixe menu of French and Italian flavors and visits from the "artists in residence" Poet Minnie, Ballet Dancer Daisy, Sculptor Donald, and of course Artist Mickey.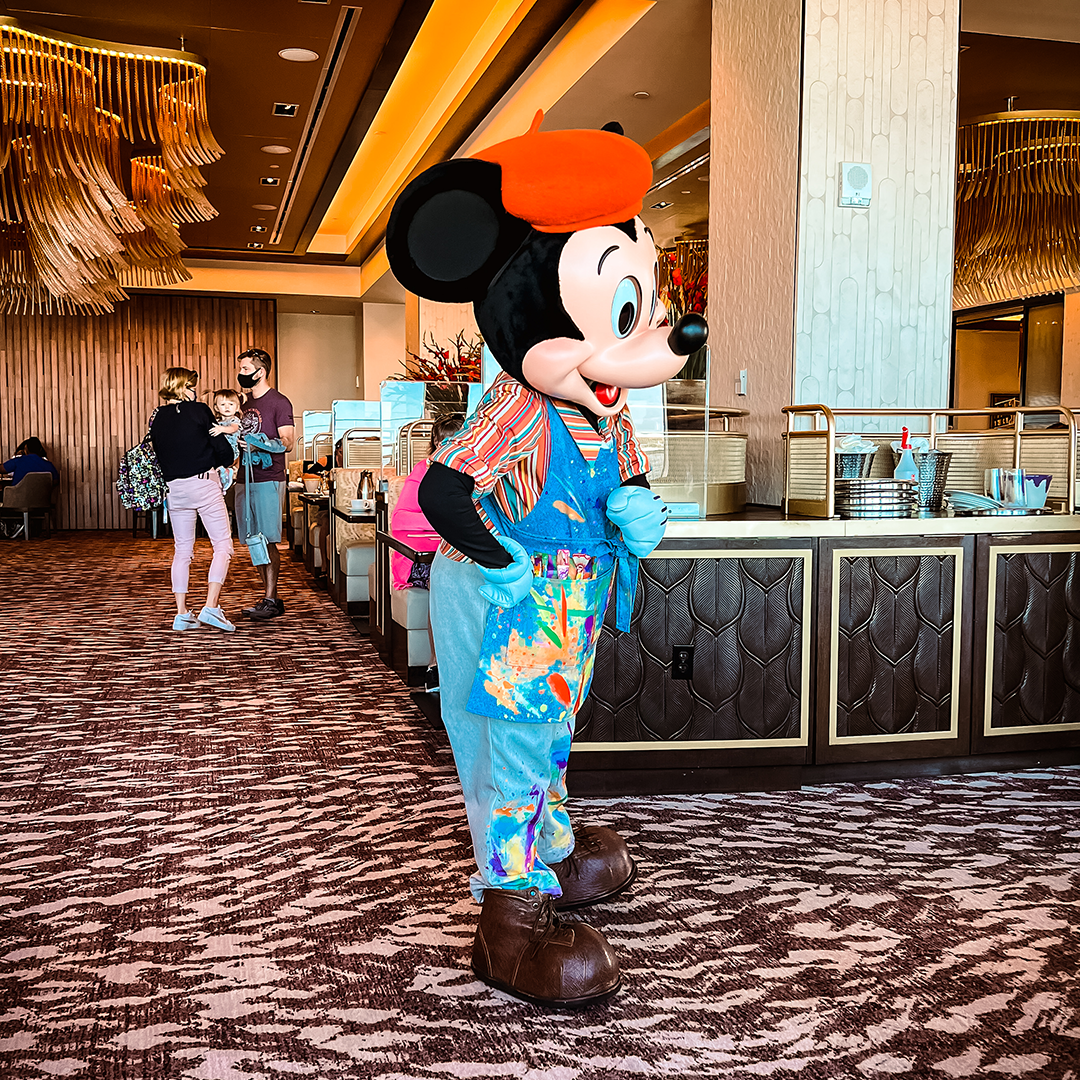 The Setting
This character dining experience is more refined than what you may be expecting if you've been to a character meal like Chef Mickey's or Cinderella's Royale Table. Located in Disney's Riviera Resort hotel, this roof top restaurant offers a Signature Dining experience for dinner, so the furnishings and atmosphere are more elegant and upscale than you'll find at other character meals. Not to mention the view is incredible! Seriously — I can't say enough about how amazing the views are. We had a great view of the skyliner running to Hollywood Studios.
Some might consider this location to be a little out of the way for a character meal experience, but it's only a skyliner ride away and definitely worth it.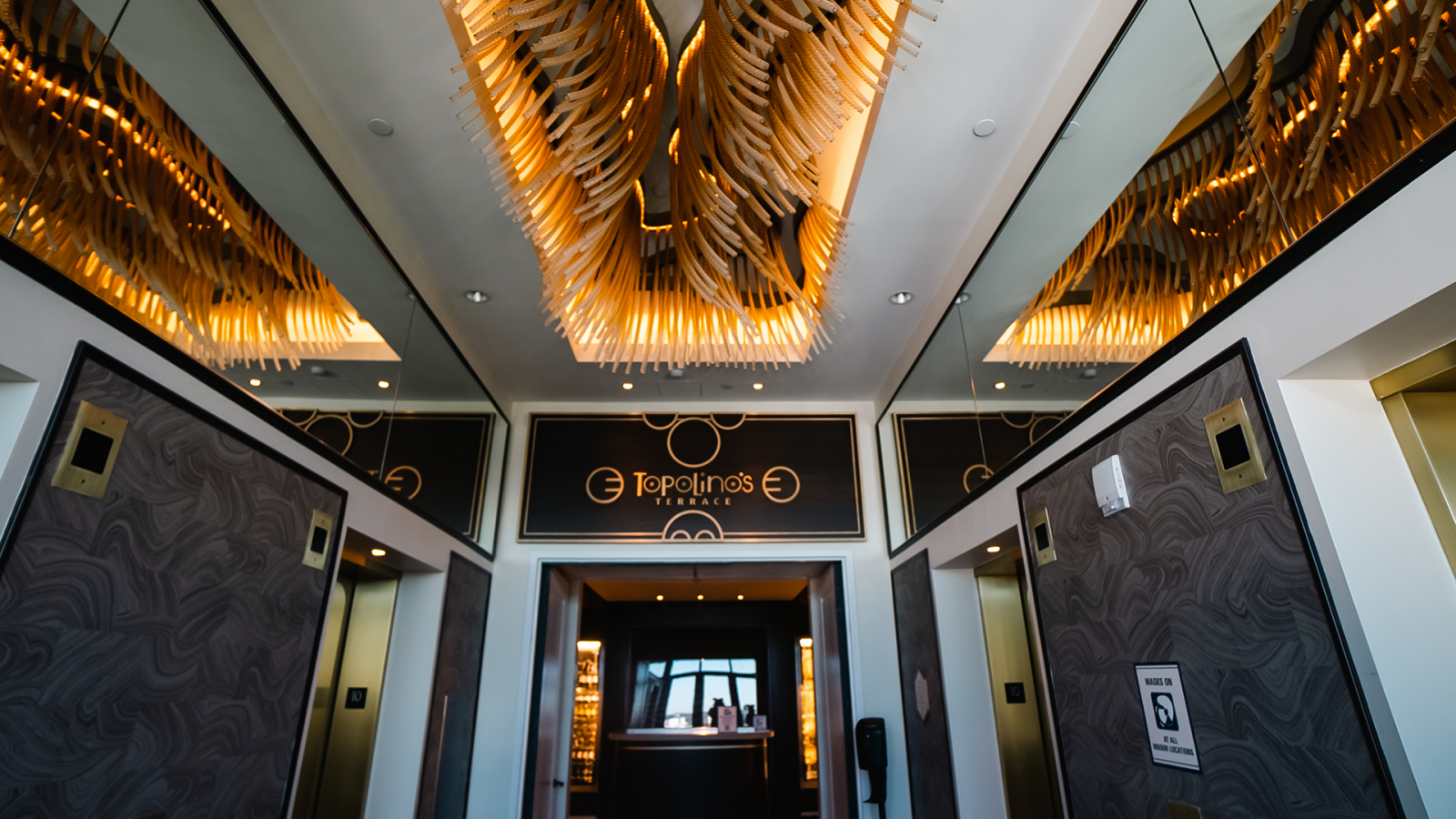 The Menu
The menu is prix fix with $42 adult entrée options and $27 kids' entrée options. Every breakfast starts with artist's palette of pastries served in a 'paint bucket.' You'll get Chocolate-Chip Muffins, Croissants, Danishes plus Honey Butter, House-made Jam, and Chocolate-Hazelnut Mousse. For our entrees we chose the Quiche Gruyère and Sour Cream Waffle. We paired our entrees with some breakfast cocktails from the seasonal menu – a Breakfast Maple Old Fashioned and an Espresso Martini. The quiche was decadent and rich with perfectly roasted breakfast potatoes and field greens on the side. The sour cream waffle was light and fluffy with crispy edges. With maple syrup, fruit and whipped cream topping you'd expect a sugar bomb, but the sour cream base of the waffle batter and the addition of citrus to the syrup makes a very balanced bite. I ordered the quiche because I prefer a savory breakfast but I will confess that I stole many, many bites of sour cream waffle. As for the cocktails, let's just say I have been day dreaming about that old fashioned ever since.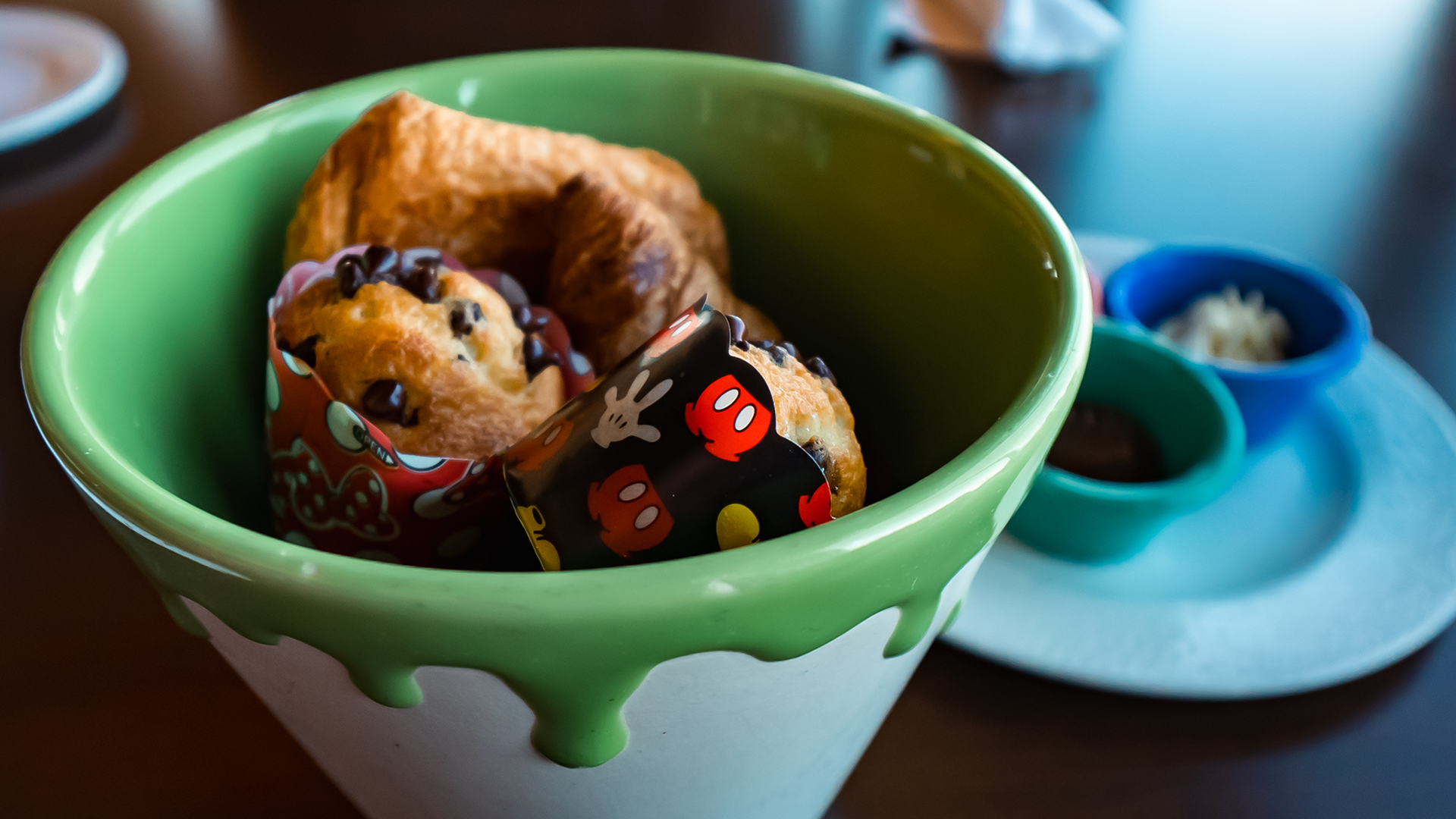 The Takeaway
This is my new favorite character meal. Everything about the experience from the food to the atmosphere just feels more elevated than other character dining experiences I've had. Character meals usually have a certain level of chaotic energy that you expect from kids meeting characters, but everything here just felt calmer and more intentional. Granted, the fact that our "breakfast" reservation was at 11:15 AM probably had something to do with that. I know that most people taking their children to character breakfasts try to get in for the early breakfast times, but we chose to rope drop at a park and then take a break for breakfast. This is actually something I highly recommend – rope drop a park and then take a late breakfast reservation somewhere for a nice air conditioned break. Also, at the time of our visit, Topolino's Terrace was still operating with a modified character experience, so they weren't going table to table for hugs and pictures. I would be interested to see how the return to a normal character meet and greet experience will affect the atmosphere.
Final thoughts – the food is great, the atmosphere is open and airy, the views are insane and you get to enjoy time with the Fab 4. Parents and kids will be happy. But I suspect that a lot of families will be trying to stick closer to the parks for their character meals, so If you're travelling without kids but still want a character meal experience, I think this is a great option to consider.
Setup an alert today and let us help you find a table!
Topolino's Terrace