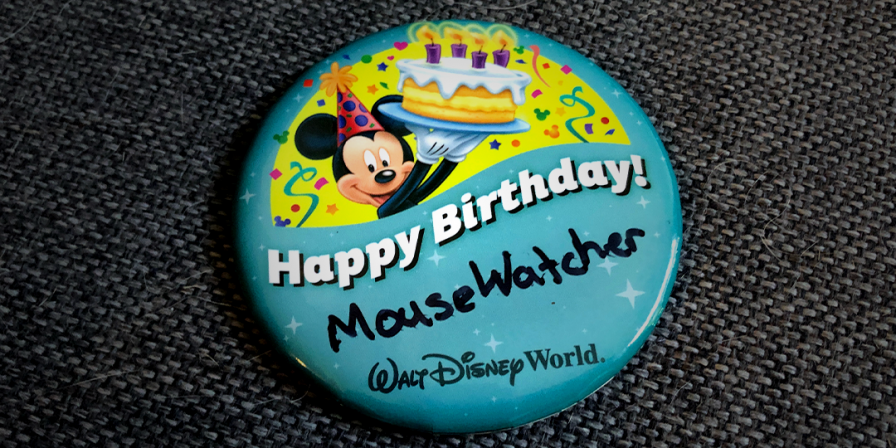 Happy Birthday MouseWatcher!
It's hard to believe that it's already been a whole year – and what a year it's been! We've been working hard every day to improve our service and make it easier for more people get the dining reservations that make their Disney vacations magical.
We're looking forward to another year of MouseWatching and sharing Disney Magic!
In honor of all of our amazing users and followers we wanted to share some numbers from the last year that we're really proud of.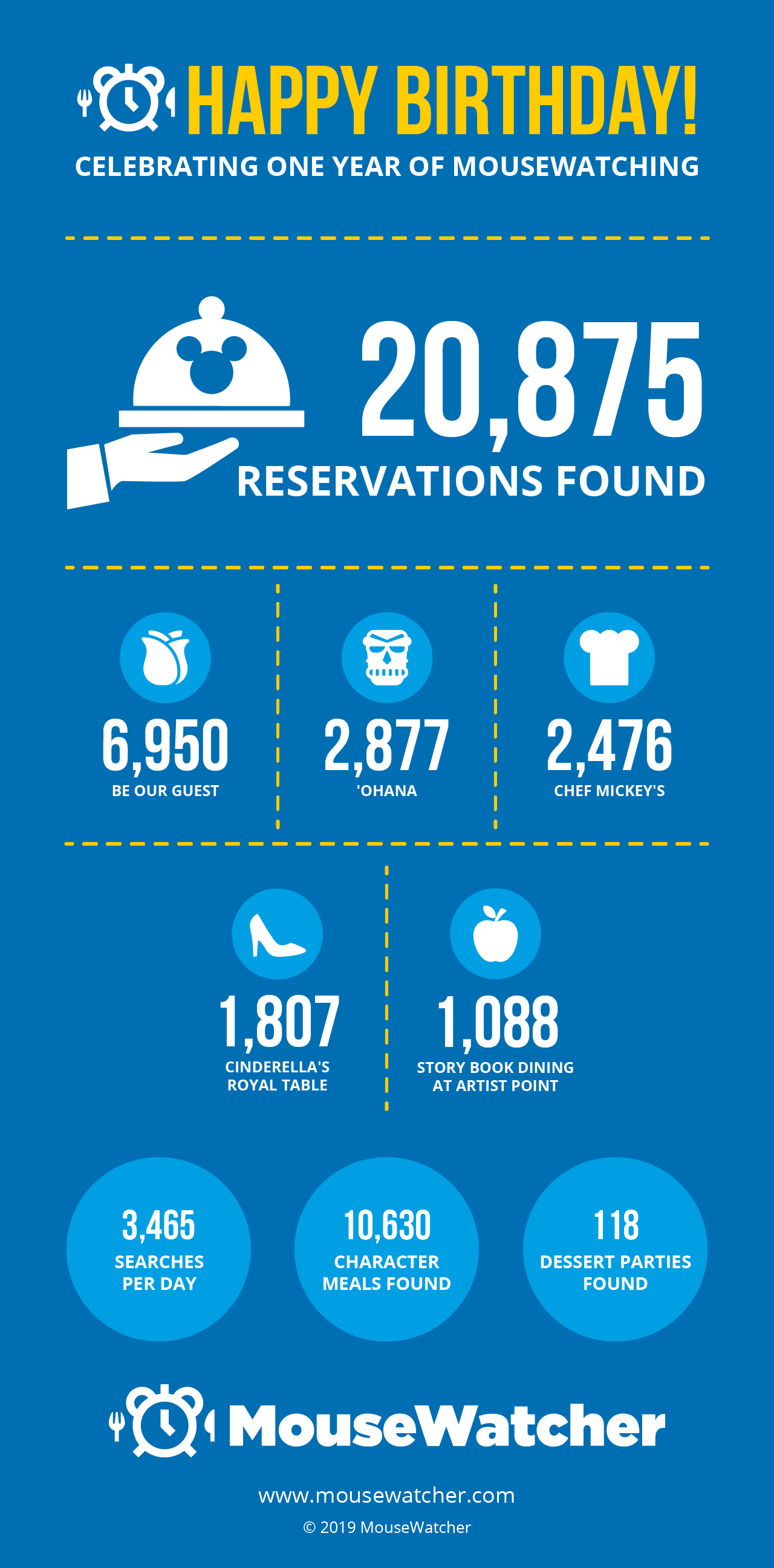 If you're planning a Disney vacation and need help finding dining reservations, be sure to sign up for your MouseWatcher alerts today. www.mousewatcher.com