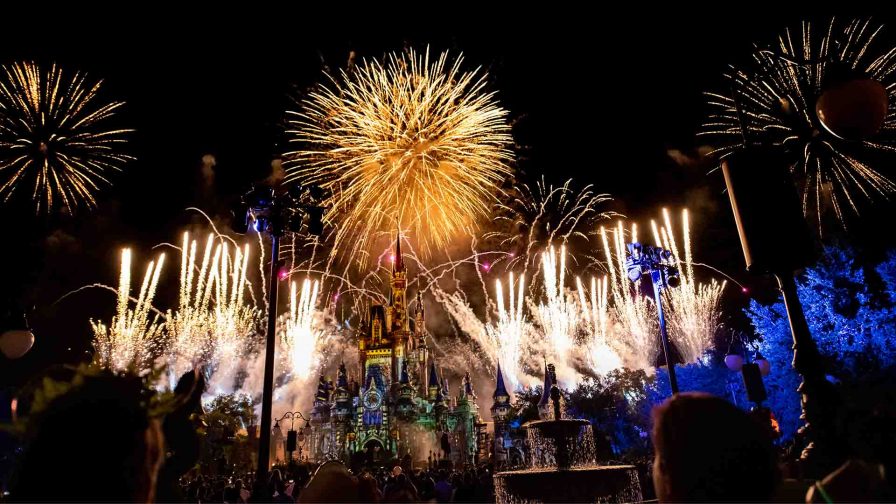 Fireworks Dessert Parties: Are They Worth It?
Magic Kingdom fireworks are my happy place. Literally. I've told my therapist multiple times. I am always the person in our group who is totally willing to camp out in the perfect viewing spot two hours before the show starts. So when Disney World started offering the Dessert Parties my interest was definitely piqued.
The Fireworks Dessert Parties have become very popular but they are definitely not cheap. So people always ask, "Is it really worth the cost?" I've experienced the Dessert Parties multiple times now, so I'm going to take a stab at answering that question.
Dessert Party Basics
If you're not familiar with this Enchanting Extra offered in Disney World, here's the basic info. For the Magic Kingdom nighttime spectacular fireworks show, currently Disney Enchantment, guests are able to book a Fireworks Dessert Party. This enchanting extra provides unlimited desserts and access to one of two reserved viewing areas for fireworks. You check in at Tomorrowland Terrace 60-90 minutes before the fireworks start, depending on which party you choose.
One Name – Three Parties
It's important to note that there are three versions of the dessert party and each experience is a little different.
When booking your dessert party experience you can choose from the Pre-Party, Treats & Seats, and After-Party options. The full name of the Dessert party changes depending on the name of the fireworks show currently running in Magic Kingdom, so currently it is the "Disney Enchantment Fireworks Dessert Party." There are also variations of the dessert party that occur with Mickey's Not So Scary Halloween Party and Mickey's Very Merry Christmas Party, but they all operate the same way, with the same three options.
Note that this is a separate ticket event and admission into Magic Kingdom is required but not included.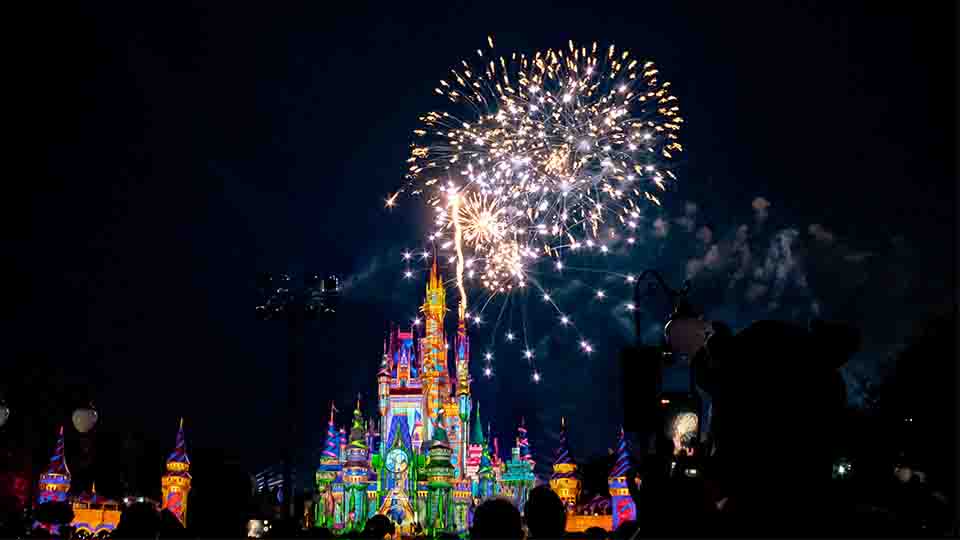 Party Options:
The Disney Enchantment Pre-Party starts at Tomorrowland Terrace Restaurant where you nosh first and are then escorted to a reserved standing area in the Magic Kingdom plaza garden to view the fireworks.
Ticket Price: Adult $99.00/ Child $59.00 ages 3-9 (tax included)
The Disney Enchantment Treats & Seats Party takes place at Tomorrowland Terrace Restaurant where you nosh and then remain seated on the terrace to watch the Magic Kingdom Fireworks.
Ticket Price: Adult $114.00/ Child $69.00 ages 3-9 (tax included)
The Disney Enchantment After-Party starts at the reserved standing area in the Magic Kingdom plaza garden to view the Magic Kingdom Fireworks and then head to Tomorrowland Terrace for your sugar fix after the show.
Ticket Price: Adult $99.00/ Child $59.00 ages 3-9 (tax included)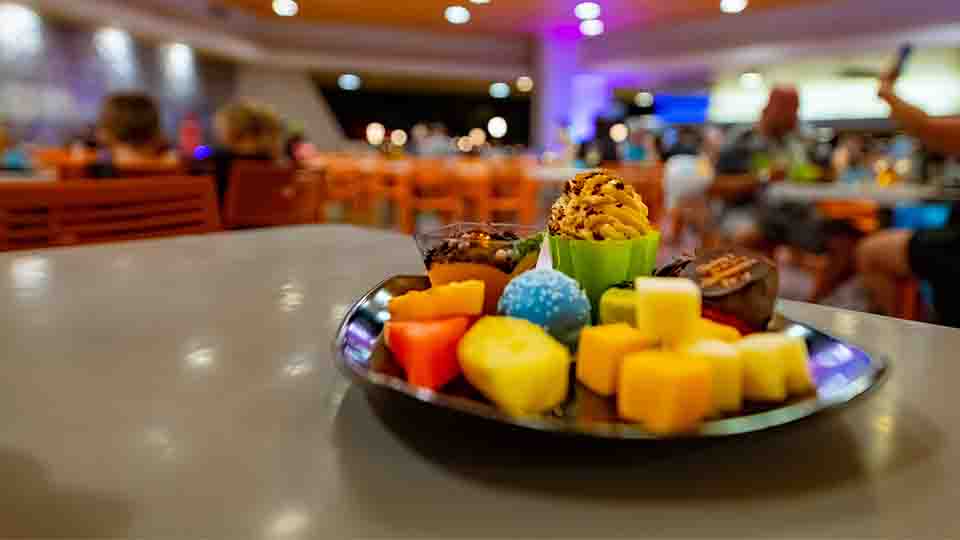 Which One Is The Best?
That depends on your priorities. If you want to maximize your time in the park and spend more time on rides, then the After Party option is probably best for you. Bonus: you can sit and enjoy your desserts after the fireworks instead of fighting the crowds leaving the park.
If you want a great view of the castle and fireworks without stressing about camping out for two hours, the Pre-Party is a great chance to take a breather and enjoy some snacks before the fireworks.
If you don't want to stand for the entire fireworks show and don't mind seeing the show from a slight angle, then the Treats & Seats party is for you. I wouldn't recommend this option if you've never experienced Magic Kingdom fireworks before as I strongly believe your first viewing should be from as close to a center of the castle view as you can get.
So, Is It Worth It?
Here's the thing – you're paying for the reserved viewing, not the food. So the value here is convenience. The desserts and snacks are tasty, but not mind blowing. Don't expect a signature dining experience.
If you are perfectly happy to grab a quick service dinner and picnic on the sidewalk 1-2 hours before the fireworks, then the Dessert Parties are not for you. Save your money and splurge on something else. If maximizing your park time and having a great view of the fireworks are important to you then definitely go for the Pre-Party or the After-Party option. If your goal is to try and avoid crowds and you don't mind seeing the show from a slight angle, the Treats & Seats party is the one for you.
So the question really isn't "is it worth it?". The question is really "what are you willing to spend for some extra convenience?".
Dessert Parties have limited seating and fill up fast. So if you think you want to give it a try, setup an alert today and let us help you find a table!