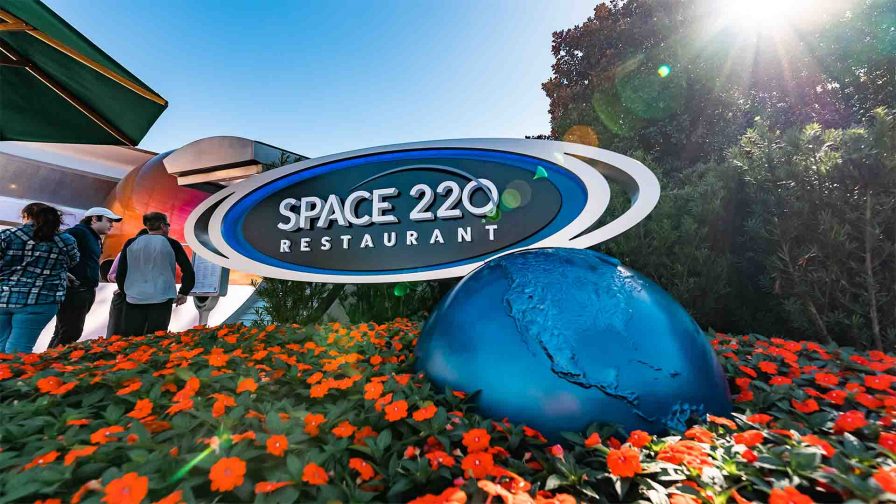 Is This The New Dining Plan? Disney Announces A New Offer That Comes With A $750 Disney Dining Promo Card.
Disney World has still not brought back the much loved Disney Dining Plan, although they still claim it will return at a later date. But there's a new dining deal launching this summer – the Disney Dining Promo Card.
So what is the Dining Promo Card?
Essentially, it is a gift card that you can only use at restaurants in Disney parks, resorts, and Disney Springs. It's important to note that the amount on the card is not affected by the number of guests on the reservation and you get one card per room, not per person.
What's The Deal?
Guests planning to visit this summer can get up to $750 on a Disney Dining Promo Card when booking a 5-night, 4-day Walt Disney Travel Company room and ticket package at select Disney Resort hotels. This option is available to those who book stays between June 25th to September 14th, 2023. It gets a little complicated at this point, as the amount on the card varies depending on the arrival date, number of nights, and which Disney Resort you stay at. Be sure to check the specifics before booking. The basic summary: for arrivals July 1st-10th and August 1st-September 14th, you'll be given $50 per night at the value resorts, $100 per night at the moderate resorts, and $150 per night at deluxe resorts and villas. Then the prices drop to $35, $75, and $125 respectively for arrival dates in the windows of June 25th-30th and July 11th-31st. I have no idea why. But the basic terms for the offer are a minimum booking of 4 nights at a Disney Resort and at least 4 days of park tickets with your package and you can get the Dining Promo Card.
How does it work?
After checking into the hotel, the card will arrive in the email of whoever is the lead on the hotel reservation. The email will have a barcode that Cast Members will scan at restaurants. At this time the card may not be connected to your MagicBand, MagicBand+, or MagicMobile, but it can be added to your Apple or Google Wallet on your phone. You can present your card via email on your mobile device, a physical printed copy, or on your mobile wallet. You'll also be able to use the card for to pay for mobile orders just like a gift card when paying for your order.
How do I track my dining credits spending?
You can keep track of your balance in a few different ways:
Check you total online at the Disney Gift Card site
Call for a balance check (877) 650-4327
Ask a participating food-and-beverage location to check for you when paying.
So how does the Dining Promo card stack up to the Disney Dining Plan?
Essentially, instead of counting credits it works on a dollar-for-dollar basis like a regular gift card. So I would count that as a point in it's favor to not have to figure out how many credits you have or how that translates to purchasing actual food. It's too soon to tell how Disney guests will end up feeling about this new option but here's how the preliminary comparison breaks down.
Disney Dining Plan:
Credits that you use on certain items at restaurants
Credits per number of guests
free mug
Dining Promo Card:
Total dollar amount based on the details of your stay
One total dollar amount per room not per guest
no mug
Takeaway
Personally I like the idea the Dining Promo card with a starting total amount. As someone who typically travels solo or as a party of only two the dining plan options just never made sense for me. I always felt like I was losing money in the deal and ordering food when I didn't want it just to avoid buyer's remorse on the dining plan. I always thought the dining plan options were better suited for families with children and large groups – which totally makes sense for Disney World.
Feels like this should really be linked to your Magic Bands, right? If extra event tickets purchased separately can be linked, why not this gift card?
I think this new Dining Promo card option will appeal to solo travelers like myself and would be interested to see if it remains an option if the full dining plans ever return. Only time will tell.