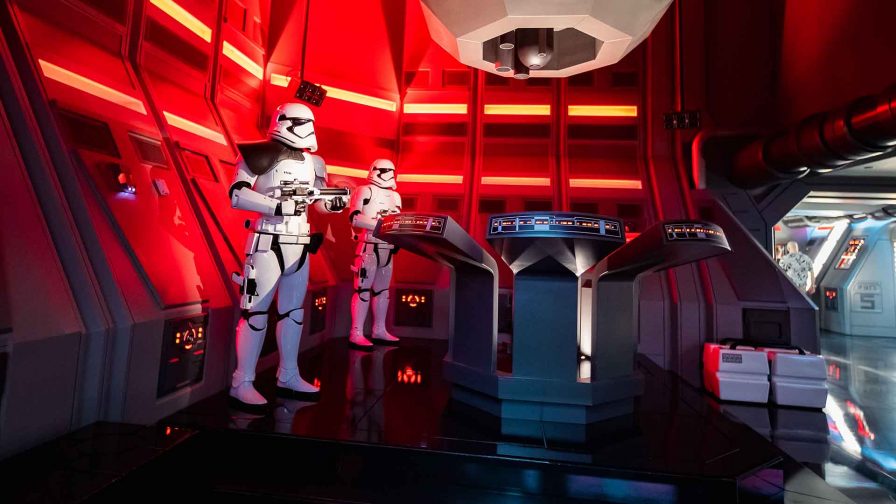 Disney Announces Permanent Closure of Star Wars: Galactic Starcruiser Hotel
According to a statement from a Walt Disney World spokesperson, Disney will be closing the Star Wars: Galactic Starcruiser.
"Star Wars: Galactic Starcruiser is one of our most creative projects ever and has been praised by our guests and recognized for setting a new bar for innovation and immersive entertainment. This premium, boutique experience gave us the opportunity to try new things on a smaller scale of 100 rooms, and as we prepare for its final voyage, we will take what we've learned to create future experiences that can reach more of our guests and fans."

Walt Disney World spokesperson
The final voyages will take place from September 28th to September 30th, 2023. At this time, new bookings are paused.
Disney will contact guests with Starcruiser hotel reservations from September 30th through the end of 2023 to provide an update. Additionally, bookings will reopen on May 26th for voyages between now and the reported closure date.
This 2-night fully immersive Star Wars themed experience was an ambitious idea and a pricey one at $4,809 for a party of two for a 2-night stay. The initial few months of "voyages" were booked solid and well reviewed, but after the initial excitement booking numbers dropped off and Disney has struggled to fill the Starcruiser. They even reduced the number of weekly "voyages" and offered major discounts in an attempt to increase reservations but apparently it wasn't enough.
Star Wars: Galactic Starcruiser was the first truly immersive Walt Disney World Resort hotel, connected directly to Star Wars: Galaxy's Edge with dedicated Cast Members to bring the magic to life, connecting Guests' experiences on rides like Star Wars: Rise of the Resistance and Millennium Falcon: Smuggler's Run to their stories on board the ship.
The decision comes among other company-wide budget cuts and layoffs. Hours earlier, Walt Disney Imagineering announced that it would officially cancel its one billion dollar move to Lake Nona, Florida. It is currently unknown what will happen to Imagineers and Starcruiser Cast Members whose roles will soon be eliminated.
Maybe the Star Wars: Galactic Starcruiser hotel was just too ambitious a project to launch on the heels of a global pandemic or maybe it would have always struggled. We'll never know. What I do know is that I regret missing out on this one of a kind Star Wars experience. Maybe we'll book ourselves on Halcyon's last flight.