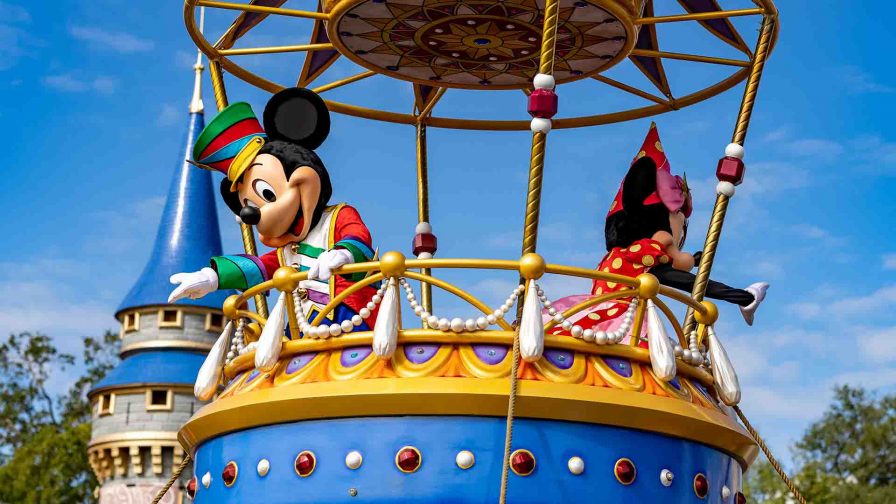 Big Disney Parks News: Dining Plans, Genie+ Updates and More
Disney announced a lot of big changes to the guest experience this week, so let's take a moment to break down all the details.
Dining Plans Return in 2024
For starters, they announced that Dining Plans are officially coming back with resort stays beginning Jan. 9, 2024. We don't have all the info yet, but we know that resort guests will be able to choose from two dining package options: the Disney Dining Plan or the Disney Quick Service Dining Plan.
Some dining plan information is currently available on the Walt Disney World website and on the My Disney Experience app, complete details and participating locations will be shared beginning May 31, 2023.
Park Pass Reservations
They're going away!
Starting with park visits on Jan. 9, 2024, theme park reservations will no longer be required for date-based tickets. So what does that mean exactly? It means that if you plan your Disney World trip and purchase a standard park ticket where you have to choose a start date, you're done. Just show up at the park of your choosing during that block of days and enjoy your day.
For every other booking scenario, like Annual Passholders for example, it's still, annoyingly, going to be a little complicated. Here's how Disney breaks it down on the official theme park reservations page.
No Theme Park Reservation Required
Date-based 1-day ticket
Date-based multi-day ticket
Vacation package with date-based tickets
Theme Park Reservation Required
Student group tickets
Sport and Convention ticket
Annual Pass
All other ticket types not mentioned above
As far as we can tell, the same update applies to Park Hopper tickets, although the 2:00 PM window for park hopping will still be in effect. The recent Annual Passholder update will also still allow Annual Passholders to visit the parks after 2:00 PM without a theme park reservation, except on Saturdays and Sundays at Magic Kingdom park.
Remember when you could just book a stay, buy a park ticket and go wherever whenever? Yeah… us too. *sigh…*
Annual Passholder Reservation-Free Days
Annual Passholders will still have to deal with park reservations – most of the time. But starting next year, Disney plans to offer "good-to-go days" for Annual Passholders and Cast Members. These will be designated days where Passholders and Cast Members can visit parks as they please without needing any park reservations.
This will be in addition to the recent update which offers Passholders the opportunity to visit the theme parks after 2 p.m. without needing a park reservation, except on Saturdays and Sundays at Magic Kingdom Park.
Good-to-go days may vary by park, and pass block out dates and capacity limitations continue to apply like they do today. No details yet on how frequently these "good-to-go days" will be occurring. I assume this is meant to balance the fact that Passholders will still have to make theme park reservations the rest of the year.
Genie+ Improvement
Genie+ is still here, whether we like it or not. Planning a Disney Parks trip has always been a bit stressful, but you could at least do it all ahead of time, instead of having to plan multiple contingency versions of your day depending on what you could make happen with Genie+ at 7:00 AM every day of your trip. Not including the stress of not knowing if the app would even be working properly that day. (Clearly I'm a big fan of Genie+.)
Disney claims they will be simplifying the needlessly confusing Genie+ system in 2024.
We have heard from guests that they would like ways to plan with Disney Genie+ service and individual Lightning Lane selections before the day of their park visit, and we want you to know we are working on ways guests may do this for visits in 2024. Our goal is to give you the opportunity to spend less time planning in the park and more time enjoying your visit with friends and family. While we are not yet able to share specific details, we look forward to sharing more information at a later date.  

Disney Parks Blog
Sounds great, but since they're not sharing any details or really saying anything besides "yeah we acknowledge there's a problem" I'm skeptical. Please prove me wrong Bob Iger.