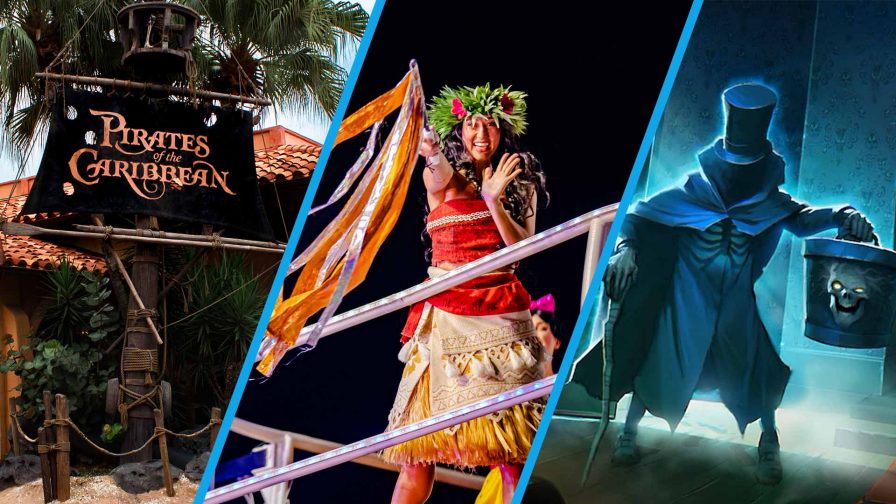 Big Disney Parks News From Destination D23
Destination D23 kicked off this morning "A Celebration of Disney Parks, Experiences and Products: Yesterday, Today and Tomorrow".
There were tons of updates and announcements about what's coming to Disney Parks around the world over the next year and we've collected them all, right here!
Starting with our own back yard…
Disney World
Magic Kingdom Updates and Additions:
Hatbox Ghost joins the Happy Haunts at the Haunted Mansion
Starting with a seasonally appropriate announcement – Hatbox Ghost is coming to the Haunted Mansion attraction in Florida in late November! Hatbox Ghost will be materializing in the Haunted Mansion as you pass the attraction's Endless Hallway.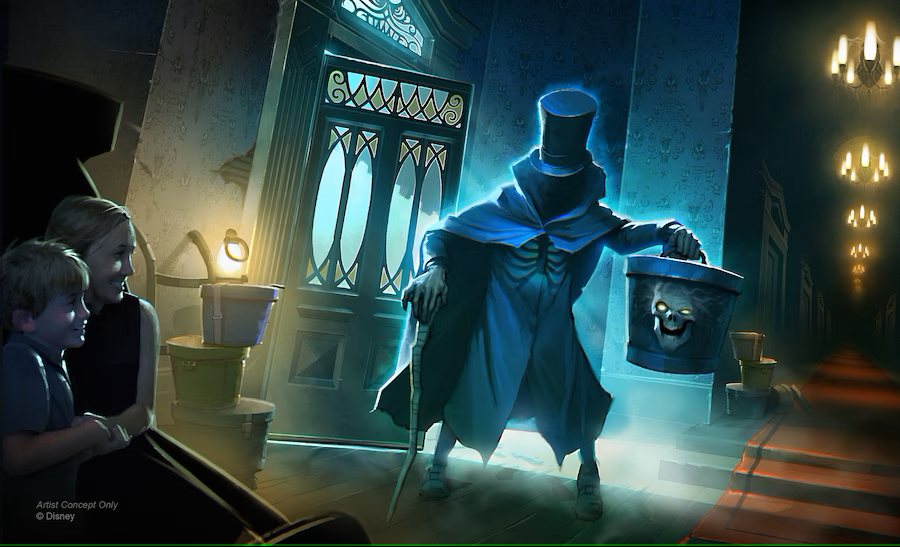 Brand New Pirates of the Caribbean-Themed Lounge
A new Pirates of the Caribbean-themed lounge is coming to Adventureland at Magic Kingdom Park in Florida. This first-of-its-kind experience will extend the story of Pirates of the Caribbean. Imagineers are in the design process now and more details are coming in the future. I would expect a rum heavy menu though.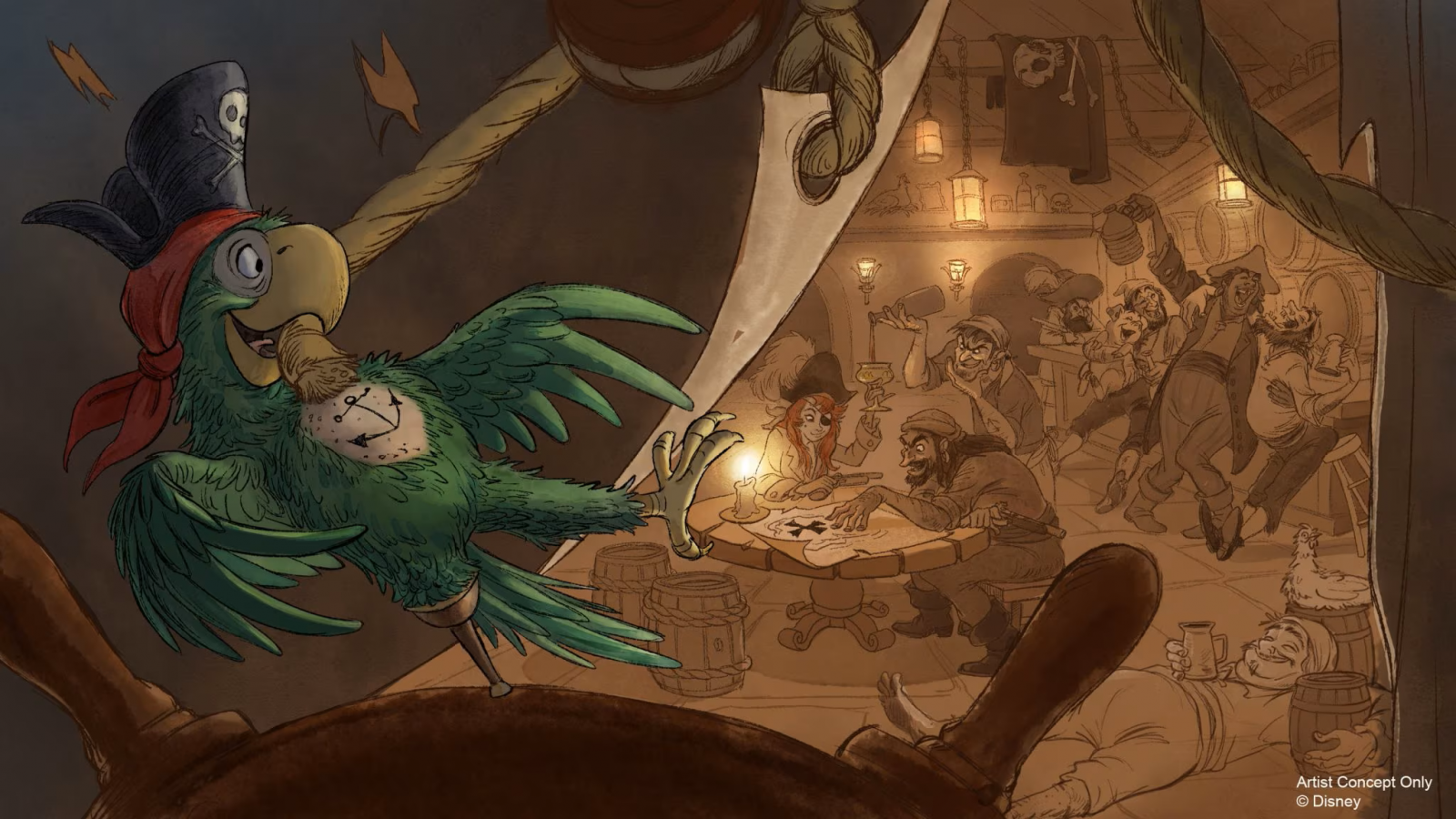 Brand New Act for the Country Bears
The Country Bear Jamboree is getting new songs and the bears will be performing a new act in 2024! When the show debuts, the bears will be reinterpreting favorite Disney songs in different genres of country music. Imagineers are envisioning the new experience as a homage to the classic musical revues in Nashville and they're working with Nashville musicians to get the authentic country sound.
The Country Bear Jamboree will still have the fun and friendly tone fans enjoy with the same famous characters like the loveable Trixie, Big Al and others.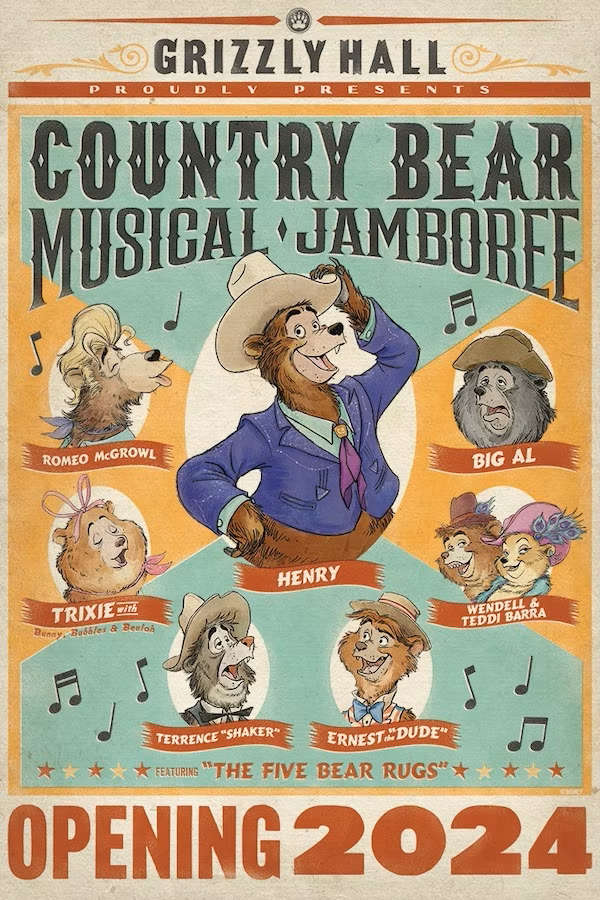 EPCOT Updates and Additions:
New EPCOT Fireworks Show
A new nighttime spectacular called "Luminous The Symphony of Us" will debut at EPCOT on Dec. 5, 2023!
"Luminous The Symphony of Us" will feature fireworks, fountains, lasers, lighting effects and music and continue Disney's long tradition of amazing nighttime entertainment at the park.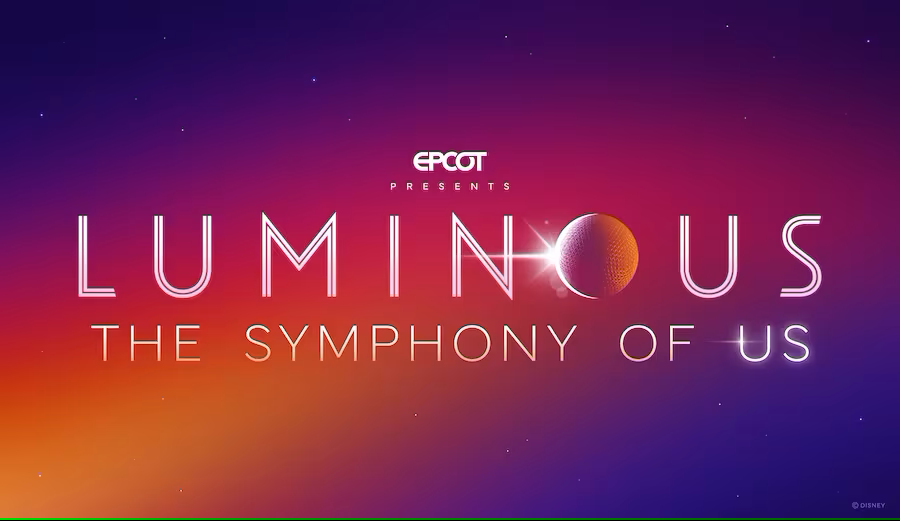 Moana Makes Her Mark on EPCOT
Journey of Water, Inspired by Moana will open on Oct. 16, 2023!
Journey of Water is a new walk-through experience located within World Nature – the EPCOT neighborhood dedicated to understanding and preserving the beauty and balance of the natural world.
Also, on Oct. 16 – Moana will arrive in World Nature and make her first appearance in her own dedicated space near Journey of Water.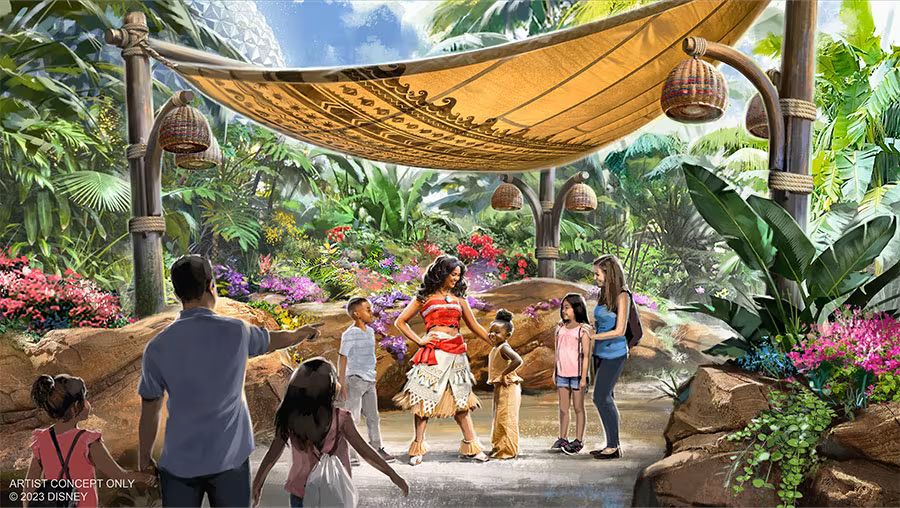 Figment Meet & Greet Announced
Fan-favorite Figment will begin greeting guests at EPCOT on Sept. 10! Beginning tomorrow, the iconic purple dragon will be at the Imagination Pavilion.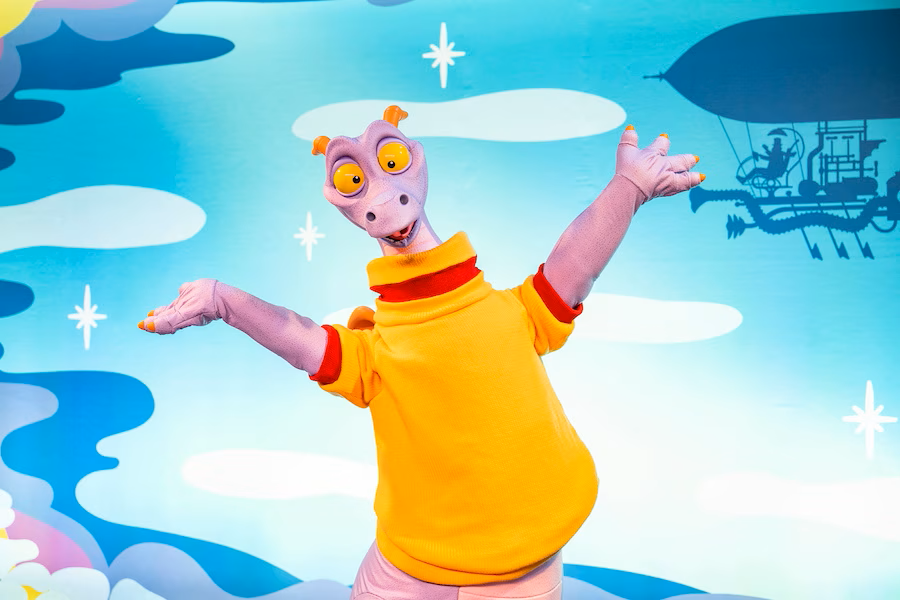 Test Track to be Reimagined
Imagineers along with teams from corporate alliance partner Chevrolet are reaching back into history for inspiration – from the original World of Motion – and bringing that spirit of optimism to the next iteration of Test Track! More to come in the future.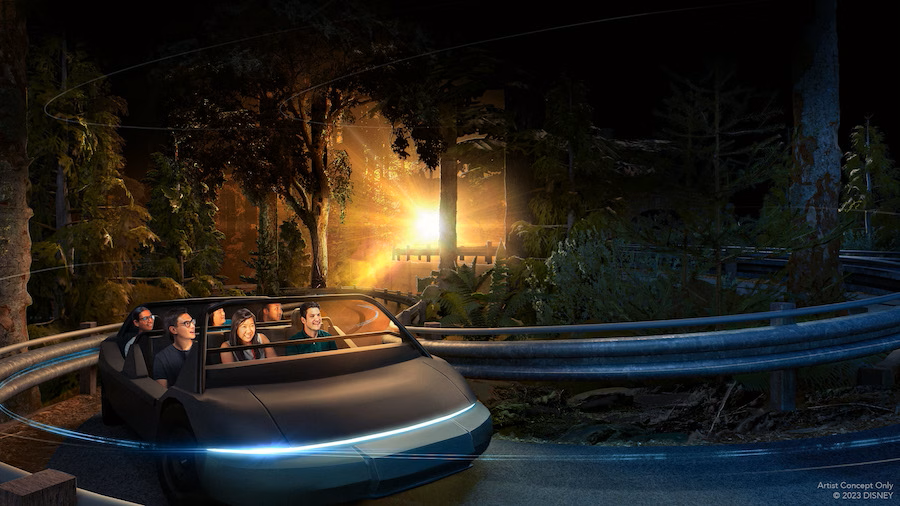 World Celebration Neighborhood Opening this December 
At EPCOT, the World Celebration neighborhood will begin welcoming guests this December!
World Celebration will unite the front of the park, tying together the other two new EPCOT neighborhoods, World Discovery and World Nature.
The completion of the last of the park's three neighborhoods will be the latest major milestone multi-year transformation of EPCOT.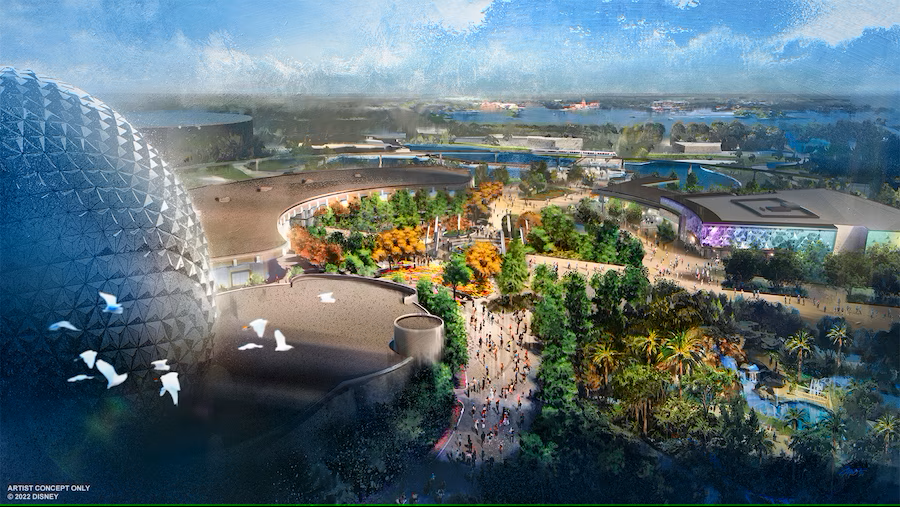 Animal Kingdom Updates and Additions:
Encanto is Moving in to Dinoland U.S.A.
Imagineering is planning to reimagine Dinoland U.S.A. at Disney's Animal Kingdom into a new land – inspired by a region sometimes referred to as "tropical Americas."
As part of their research, Imagineers are looking at some of the most biodiverse areas on the planet in the regions just north and south of the equator here in the Western Hemisphere – the northern part of South America, stretching up into Central America.
New experiences inspired by "Encanto" – the Academy Award winning Walt Disney Animation Studios film – and the fan-favorite adventurer Indiana Jones are being considered for the reimagined land at Disney's Animal Kingdom!
Imagineers say there's a long way to go and a lot more to discover but Imagineering teams in Florida are up for the challenge.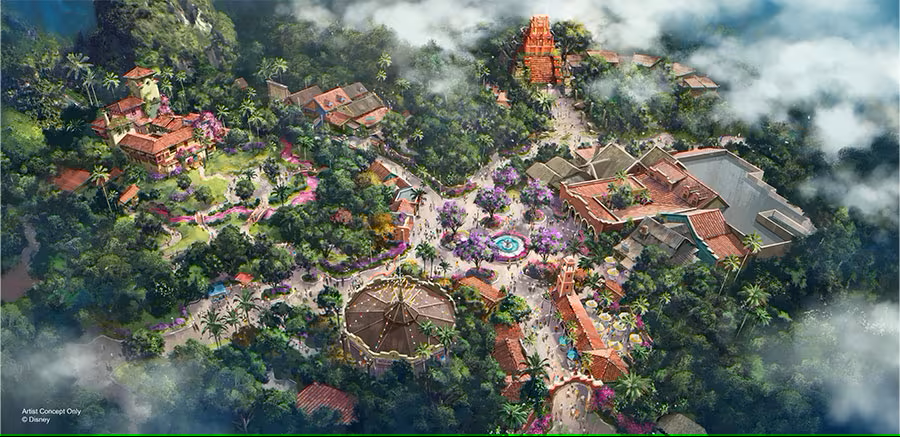 Zootopia Attraction Coming to the Tree of Life
A new show based on "Zootopia" is being created for the Tree of Life theater at Disney's Animal Kingdom!
This will replace the It's Tough to be a Bug! 3D film and live show. The current concept for the new "Zootopia" experience has guests visiting the different biomes you only glimpse in the film, traveling along with Judy Hopps, Nick Wilde and other characters.
Imagineers are currently finalizing the concept and more details will be coming in the future.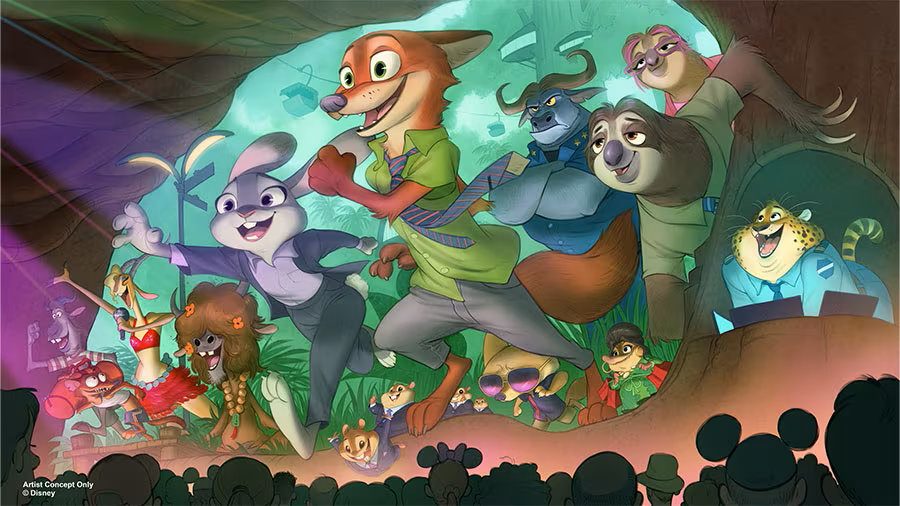 Disneyland
New World Jumping Attraction Coming to Avengers Campus
At Disney California Adventure Park, a new world-jumping vehicle is coming to the next attraction in Avengers Campus to help transport Super Heroes into the Multiverse.
Brent Strong, executive creative director at Walt Disney Imagineering, is sharing an early peek at the ride vehicle featuring a design that combines elements of Tony Stark's time-suits with Xandarian jump points and Wakandan technology.
More details on this high-tech vehicle that'll travel to new worlds are coming in the future!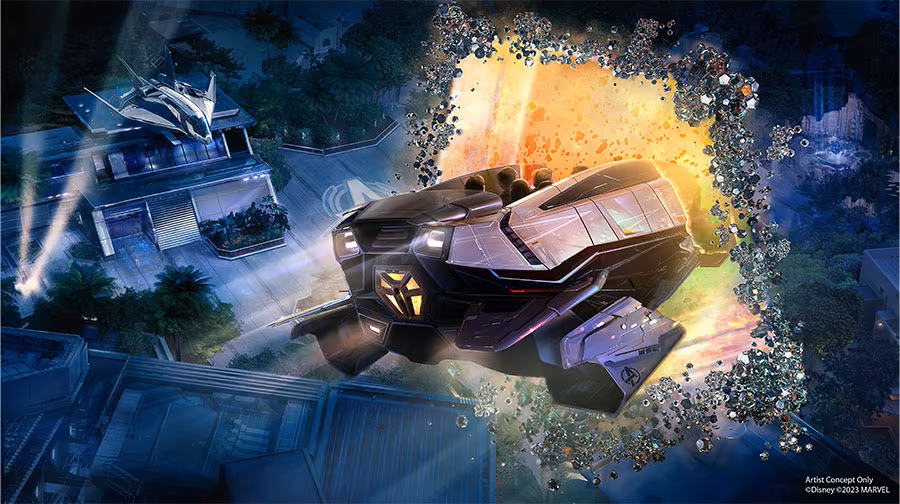 Star Tours Attraction Updates
Ahsoka will become part of our popular Star Tours attraction at Disney's Hollywood Studios in Florida, Disneyland Park in California and Disneyland Paris – beginning next spring.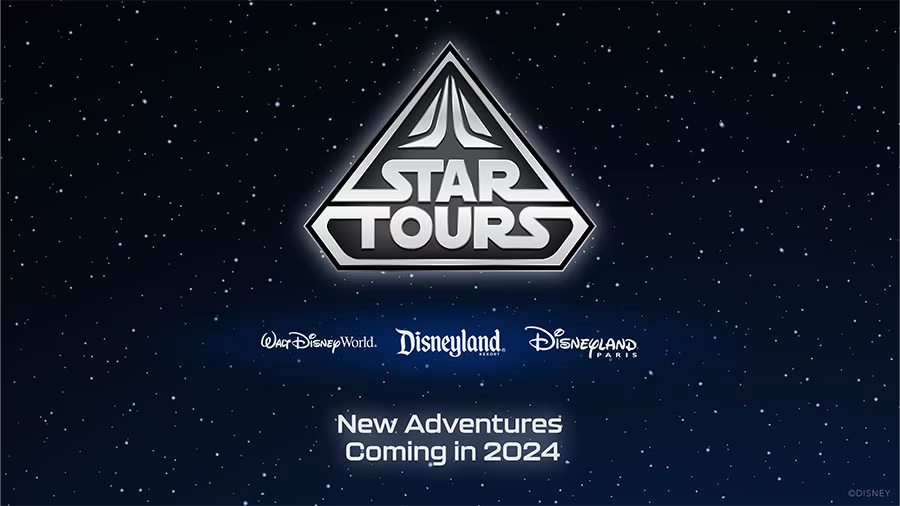 International Parks
Hong Kong Disneyland Updates and Additions:
World of Frozen Sneak Peak
World of Frozen – inspired by Walt Disney Animation Studios' stunning films – will blend Arendelle with the park's natural surroundings.

Tokyo Disney Resort Updates and Additions:
New Port Fantasy Springs Set to Open in 2024
A new look at what's coming to Fantasy Springs at Tokyo Disney Resort is being shared!
The eighth themed port of Tokyo DisneySea will feature Rapunzel's Forest, Peter Pan's Never Land and Frozen Kingdom – all inspired by the Walt Disney Animation Studios Films.
Fantasy Springs is scheduled to open in 2024.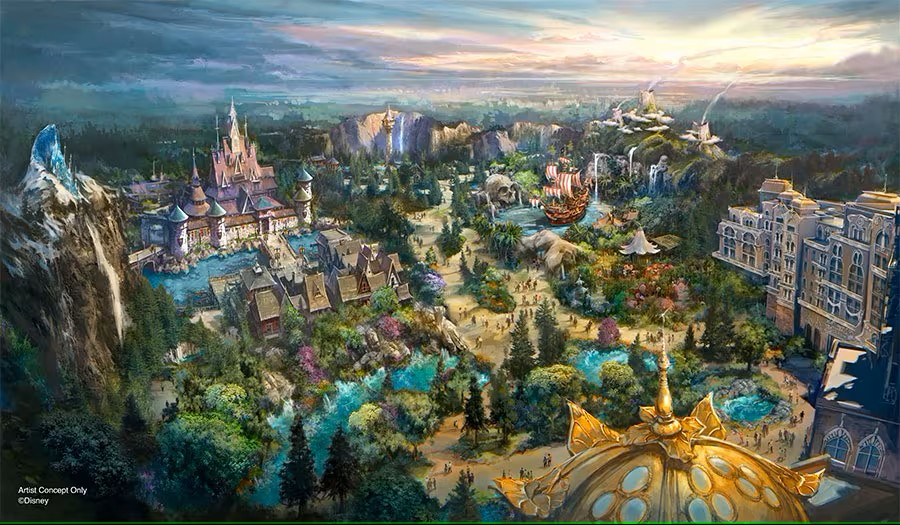 Disneyland Paris Updates and Additions:
Walt Disney Studios Park set to become "Frozen" Themed Land
Imagineers shared a special peek at what's to come at Disneyland Paris.
In Paris, Imagineers and teams are busy transforming Walt Disney Studios Park. The resort's future "Frozen"-themed land that'll highlight the kingdom of Anna and Elsa is taking shape and just a part of an exciting transformation. Keep checking the Disney Parks Blog for more details.

Shanghai Disney Resort Updates and Additions:
Zootopia Themed Land Sneak Peak
We have details on all the new experiences coming to the land from Zootopia: Hot Pursuit, a brand-new attraction and unique entertainment to merchandise and fully Zootopified food and beverage experiences.
Get ready to become a rookie police officer at the Zootopia Police Department (ZPD)! Set after the Walt Disney Animation Studios film's timeline, residents of Zootopia are gearing up for a big concert celebrating Zootopia Day featuring Gazelle.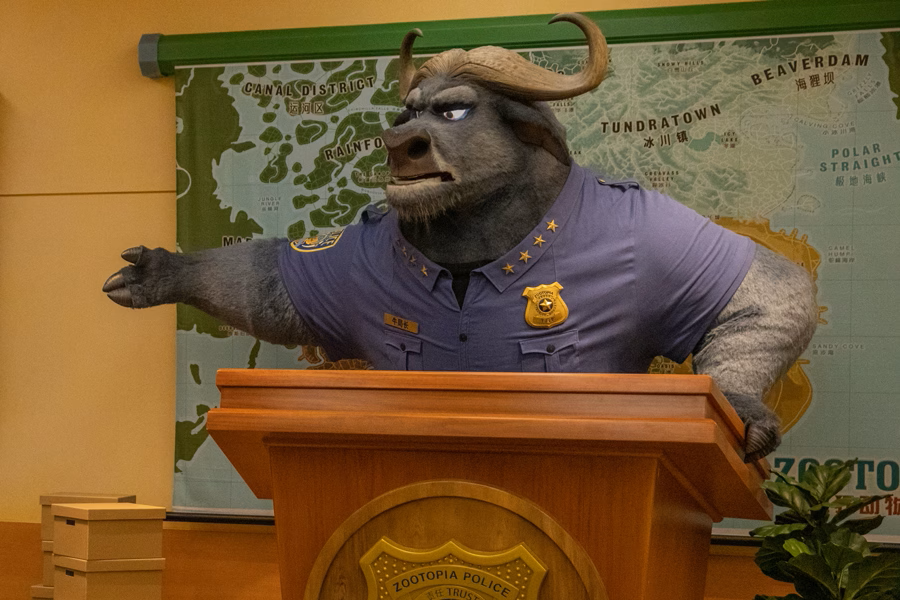 Enjoy a sweet yet tart paw-shaped Disney Zootopia popsicle, as seen in the Walt Disney Animation Studios film, grab a Chocolate Marshmallow to fuel your park adventures, or try Officer Clawhauser's favorite donuts!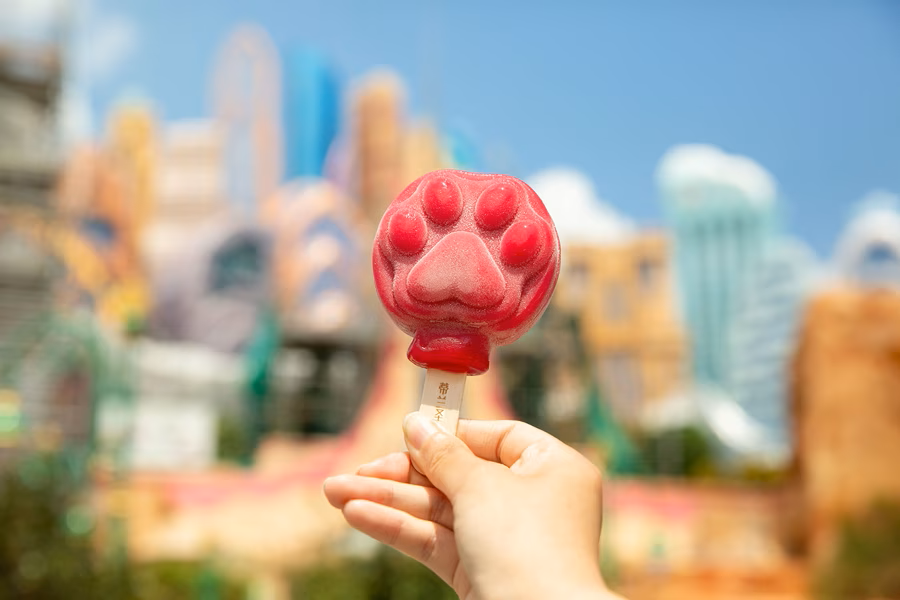 Catch a glimpse of many of your favorite characters, including Fru Fru and her father Mr. Big, along with Koslov the polar bear, Flash the sloth, Yax the yak, Duke Weaselton the weasel, and even the Hopps family who appear to interact amongst themselves (and sometimes even with you!) throughout the day from the windows of Zootopia's beautifully iconic buildings.
You'll also be able to take a selfie with Judy Hopps and Nick Wilde at the Zootopia Recruitment Station. Who wouldn't want a photo with this fun duo?!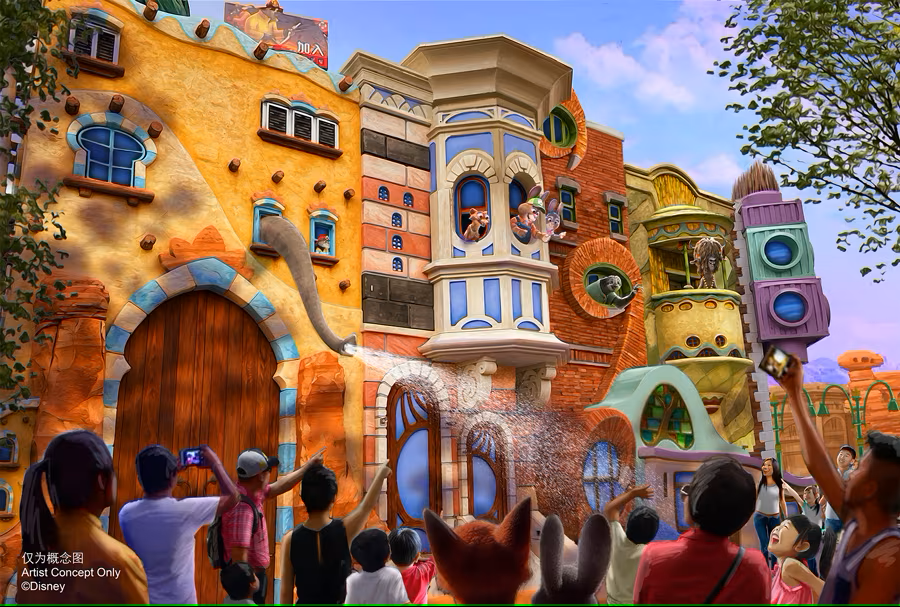 Disney Cruise Line Updates and Additions:
First Southeast Asia Sea Disney Cruise Announced
Disney Adventure is the name of Disney Cruise Line's newest ship. Disney Adventure is the seventh ship in the Disney Cruise Line fleet and work is currently underway in Germany.  It'll be the first Disney ship to sail from Singapore and throughout Southeast Asia and feature the Disney service, storytelling and entertainment everyone knows and loves. 
Right now, there are three new ships in development along with Disney Lookout Cay at Lighthouse Point – a brand new island destination!
Disney teams are collaborating with talented artists and cultural advisors in the Bahamas to shape an experience that celebrates the natural beauty, traditions and artistry of the one-of-a-kind nation.